This Is How Fergie Asked Kim Kardashian To Be In Her 'M.I.L.F.$' Video
10 July 2016, 16:21 | Updated: 12 July 2016, 16:38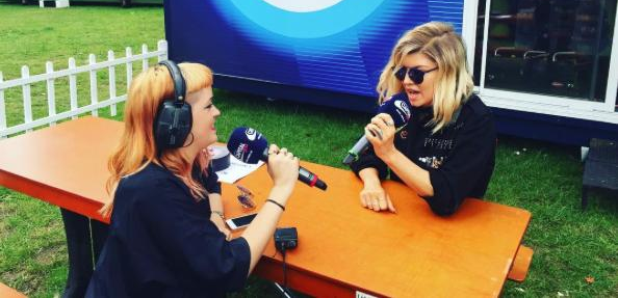 Coco Cole caught up with Fergie backstage at Wireless Festival.
Fergie has revealed how she managed to get Kim Kardashian involved in her racy new 'MILF$' video.
The singer, who performed at Wireless festival today (10th July), explained that she was actually having a "play date" with the 'Keeping Up With The Kardashians' star.
"Kim and I were having a play date so it was very natural and organic," she admitted to Coco Cole.
Watch highlights from the interview below:
Meanwhile, Fergie also revealed that she is working on a new album.
"People want it right this second, but it's coming," she said.