Watch Fergie's Racy New 'M.I.L.F.$.' Video Starring Kim Kardashian, Ciara And More
4 July 2016, 12:56 | Updated: 4 July 2016, 13:00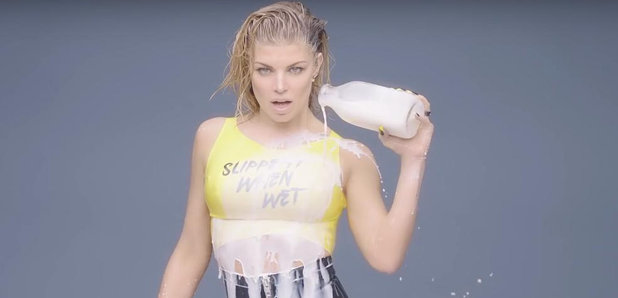 MILF stands for "mums I'd like to follow."
Fergie has unveiled the star-studded visuals for her new single 'M.I.L.F.$.' featuring a host of celebrity mums such as Kim Kardashian, Ciara and Chrissy Teigen.
The Colin Tilley-directed video sees Fergie link up with her fellow famous mothers in a 50s-themed neighbourhood – complete with a 'milfman'.
"Heard you in the mood for a little milfshake / Welcome to the Dairy Dutchess Love Factory / I could whip it up, fix you up straight away," she sings.
Watch below:

"Changing the acronym to Moms I'd Like To Follow is about empowering women who do it all," Fergie told Entertainment Weekly.
"They have a career, a family, and still find the time to take care of themselves and feel sexy. With a wink of course."
The song is reportedly taken from Fergie's upcoming album 'Double Duchess' – her first album since 2006's 'The Duchess'.