Fat Joe Finally Revealed His Beef With Jay Z Was Over 'Street Ball'
8 October 2019, 17:01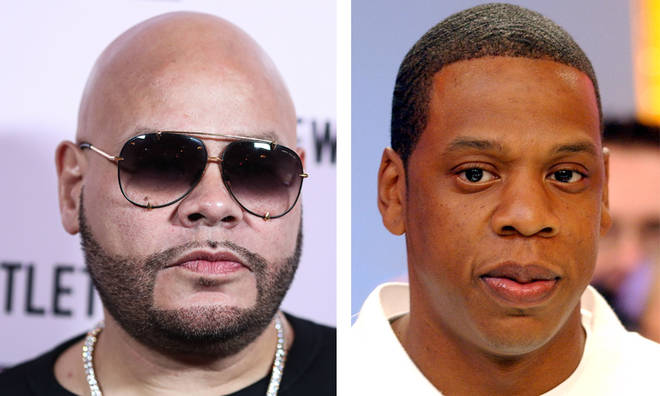 Fat Joe and Jay Z had a long-running feud for years and now the 'Lean Back' rapper has revealed what it was all about.
Hip Hop feuds are often sparked by various different incidents, however Fat Joe and Jay Z's long-running feud was never fully explained - but now the 'All The Way Up' rapper has spilled the beans on what the dispute was about.
Appearing on Angie Martinez's show "The Untold Stories of Hip Hop", Fat Joe detailed exactly why he and Jay Z were locked in a Hip Hop beef for so long and claimed it was all over a famous 'street ball' game.
According to Fat Joe his dispute with Jay Z began when Hov attempted to take his team's crown at Harlem's famous Rucker Basketball tournament, which Joe's Terror Squad had won six times in a row.
Joe explains that Jay Z put together a team of stars to come and challenge him for the title and it was that move which sparked the feud.
"Jay Z's the richest guy in the world. He got everything in the world. The one thing that I love is the Rucker. So one year, Jay Z decides to put a team at the Rucker. I won six championships out there. I'm 99 and one...this is my baby. I felt, why do they want to come to my park and take my little crown that I got?", he explained.
In the end a huge head-to-head between Fat Joe's 'Terror Squad' team and Jay Z's 'Carter' team was called off due to a black out and then Jay and his team never showed up to a rescheduled game.
It sparked famous lyrics in Fat Joe's 'Lean Back' where he states "My n***as didn't have to play to win the championship" but Joe now states that the feud is over.
Speaking to Hot New Hip Hop, Joe revealed, "He's a great guy. You know, we text each other on Christmas [and] New Years. We tell each other how beautiful it is to have such a close relationship and a beautiful relationship and I wished we were friends sooner. It's been a beautiful experience."
> Download Our Free App For All The Latest Music News!