Fabolous breaks his silence on girlfriend Emily Bustamante domestic violence case
5 December 2019, 11:34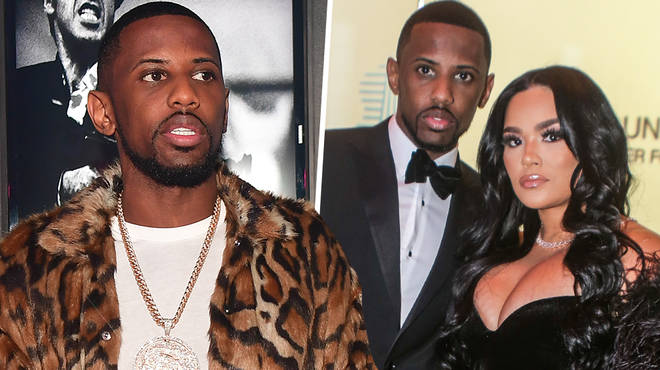 New York rapper Fabolous has opened up about the domestic violence case, involving his girlfriend Emily Bustamante. In an interview, Fab details his experience of the case.
Fabolous, 42, has opened up about his domestic abuse case, after the "Into You" rapper was accused of hitting his girlfriend Emily Bustamante, 38.
On Wednesday (Dec. 4) Fabolous sat down for an interview on Hot 97's Ebro in the Morning show, where the Brooklyn rapper spoke about being arrested in March of 2018 after allegedly punching Emily in the face seven times and knocked out her two front teeth.
Fab disclosed that he wasn't used to having his personal issues in the public domain.
"I'm more into myself with my family and my personal life is usually handled inside, it's not usually public, with opinions, comments, family members involved—them reacting to everything," he said.
Fabolous added that he didn't focus on what people were saying on social media, instead, he dealt with his family matters internally.
"We had to deal with it internally it wasn't about dealing with it publicly," he explained. "That's where I put my energy and focus into, dealing with it internally. Publicly, everybody is going to have their opinions."
The "Flipmode" rapper added "There are going to be some speculations...but the clarity that I was looking for was inside more than anything. Because that's the people that I'm dealing with every day."
Fab added "Those are the people that I love that I want to make sure they are clear on what's going on. I didn't focus on what's going on the outside."
A shocking video of Fabolous' threatening Emily B's father surfaced online last year March. The pair quickly reunited however, Jersey prosecutors still served Fab with one count of domestic violence with significant bodily injury, two counts of threatening to kill and one count of possession of a weapon. 
Fab revealed that dealing with the backlash from the video wasn't his focus, he wanted to resolve the actual issues.
"Looking at the video is different from being inside of it," he said.
"From the video point it looks crazy. I'm not trying to excuse myself, it was really more of, like, an internal thing with us going through the motion of what was happening"
"our emotions and a lot of things that was building up with our relationship and our family."
"It wasn't about the video or who put out the video. It was more just about us getting back to the place that we need to be."
When asked what he would say to people who have trouble supporting his music considering his public domestic abuse case, which has been resolved with Fabolous taking a plea deal, he offered only his apology.
"I apologize for coming across in the light I wouldn't want to be represented in," he said. "I don't know anything else...people make their opinions. All I can I do is apologize for being in a light that's not showing my best self."
Emily is the mother of Fabolous' two children, Jonas Jackson, 4 and Johan Jackson, 11. The couple have alleged been together for more than 10 years.