50 Cent Trolls Fabolous By Warning His Girlfriend Emily B Ahead Of Infamous Pool Party
8 August 2019, 10:46 | Updated: 8 August 2019, 15:19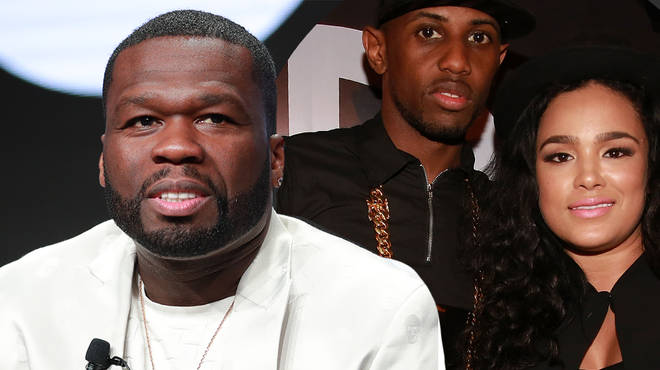 New York rapper 50 Cent has warned Fabolous' girlfriend Emily B of other women that may be intoFab, at his upcoming pool party.
50 Cent is preparing for to host a massive party for his celebrity friends. The 44 year-old rapper hosted a party for Tycoon Weekend in Atlanta a few months ago where he partied with Bow Wow, Trey Songz, and many more.
This time around, the rapper is hosting a huge pool party his hometown of New York City. Fif took to Instagram to warn Fabolous's long-term girlfriend Emily B to warn her of the other women who may be a threat.
Earlier today, 50 Cent took to Instagram to tell his followers about how the nights events should go down.
Fif began saying "Fendi put a post on his actual page. He talkin' about the cucumber challenge and all that other sh*t to the Tycoon thing, the pool party sh*t," he said.
He mentioned how Fab will turn up to the party, saying "Now, I know Fab gonna come," he added before explaining that Fabolous will come to the party looking fly.
50 revealed that he had to get extra outfits for Fab's arrival, but also felt the need to warn Emily B of other women & to stop her man from coming.
Fif pointed to the camera and said "You know what, Emily, if you watchin', right, don't let that n***a go out," he said.
He continued "Because, first off all, there's gonna be too many bitches in his face. And he love you, right? He love you, I know he love you."
Fiddy added "It's supposed to be family weekend anyway. It's not Tycoon weekend for Fab. Fab, you supposed to stay in the house, n***a." on Instagram.
Fabolous recently shut down rumours that he and Emily broke up, however, she took to Instagram to address the alleged split.