Digga D Sparks Rumours He's In Prison With Surprise Fan Request
20 May 2019, 11:43 | Updated: 20 February 2020, 17:17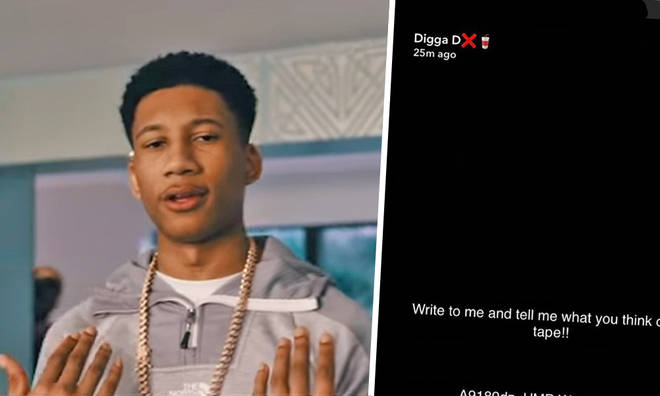 Just days after his latest mixtape 'Double Tap Diaries' was released, Drill rapper Digga D has hinted that he's in prison in a surprise message to fans.
Digga D has had a meteoric rise over the last few months resulting in his huge track 'No Diet' being co-signed by some of the biggest names in the UK music scene whilst Hollywood actor Zac Efron even used the song as the soundtrack to a video on his Instagram.
But following the release of his highly anticipated mixtape 'Double Tap Diaries' which includes the much loved 'No Diet' as well as tracks with the likes of Aystar and KO, the Drill star has now hinted that he's been arrested and is in prison.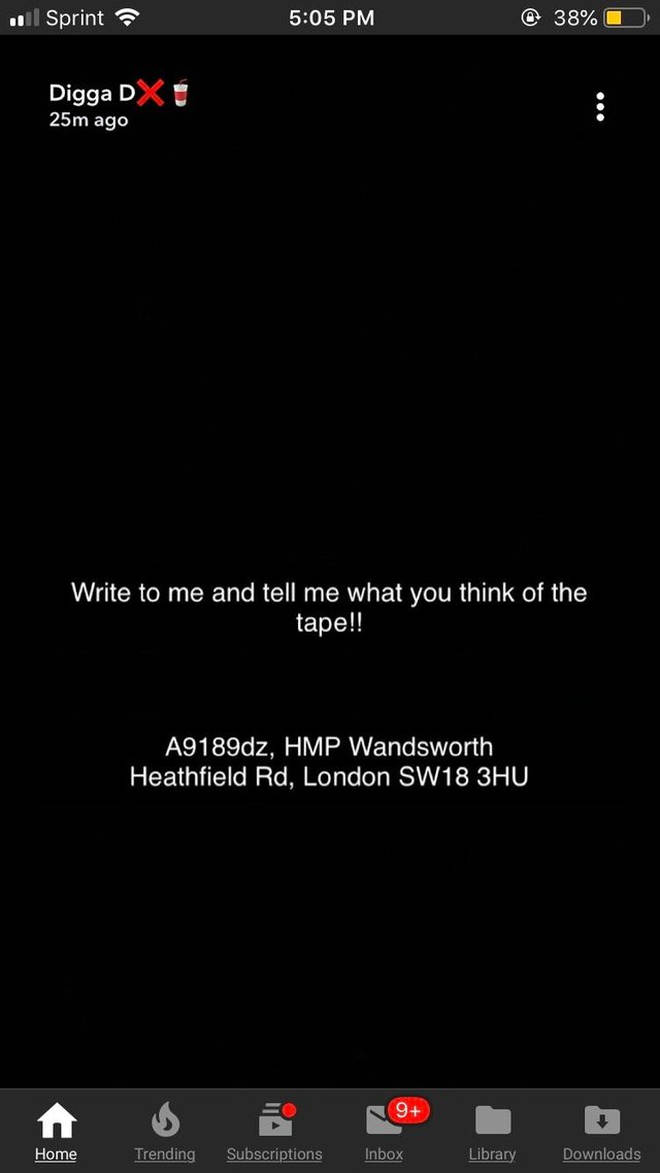 As you can see in the image above, Digga D took to Snapchat to write a message to his fans and ask them what they think of 'Double Tap Diaries', however he asked for their responses to be sent to Wandsworth Prison.
Writing on Snapchat, Digga D said, 'Write to me and tell me what you think of the tape!!! A9189dz. HMP Wandsworth, Heathfield Road, London SW18 3HU'.
Digga D's 'No Diet' had already broken into the UK charts and hit the top 20, whilst 'Double Tap Diaries' was also well received, so fans will be surprised to see this latest prison hint from the Drill star.
> Download Our Free App For All The Latest Music News!