Diddy Spotted With Mystery Woman Amid Lori Harvey Dating Rumours
14 October 2019, 13:00 | Updated: 14 October 2019, 13:11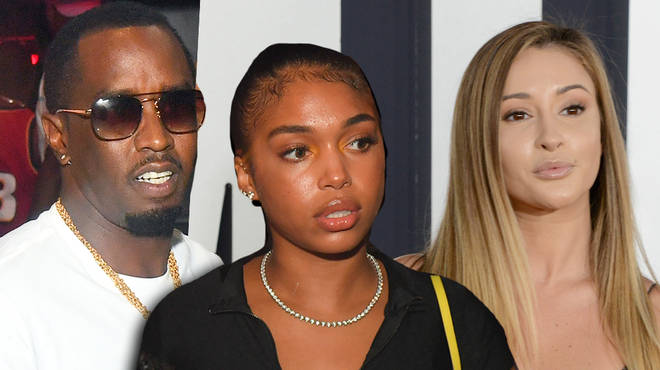 Hip-hop mogul Diddy has been spotted out on a dinner date with a mystery woman, while allegedly dating 22 year-old Lori Harvey.
Diddy was recently spotted out with a new mysterious lady - and it wasn't Lori Harvey. The hip-hop mogul had been rumoured to have been in a relationship with the 22 year-old model, Harvey.
The pair allegedly split up in early September, however was still spotted out together on numerous occasions. Now, the rap legend is apparently onto another woman.
Although there have been several reports stating Lori and Diddy are supposedly together, the pair themselves have never directly spoken out on their alleged relationship.
Nevertheless, Diddy was caught hopping out of a ride with another lady, who has been identified as actress Nicole Olivera, 31.
Olivera jumped out of Diddy's luxury Maybach before having dining at Nobu restaurant in Los Angeles yesterday night (Oct 13th).
The internet sensation was spotted on a night out with Diddy in town.
According to TheShadeRoom, Olivera had previously flirted with Diddy's son Justin Combs, on Instagram. While she posted a bikini photo and captioned the post "do you miss me ? like I be missin you...", Justin replied "Yes". She then responded "miss you more...meet me in Bali".
Fans have pointed out that the outing came at rather convenient time, when Lori Harvey was out of town. The pair allegedly arrived around 10pm, dined at the restaurant and left later hours in the night.
However, the nature of this relationship still hasn't officially been confirmed.
Diddy is receiving backlash for "sharing his girlfriends with his son", as Lori Harvey also once dated Diddy's son Justin Combs. Likewise, Olivera flirted with Justin Combs on Instagram.
Many fans disapprove of Diddy being romantically involved with someone who his son had dated.