Diddy And Lori Harvey Reportedly Split JUST Months After They Started Dating
3 September 2019, 10:45 | Updated: 13 January 2023, 14:17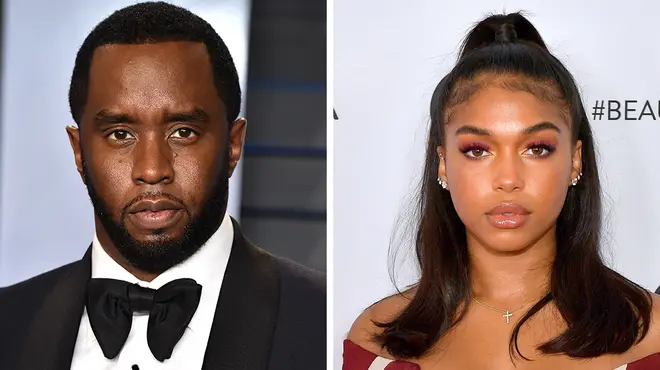 Hip-hop mogul Diddy has reportedly split from 22 year old model, Lori Harvey. The break up comes a few months after the pair began "dating".
Diddy and Lori Harvey has reportedly split up and decided to part from their relationship.
According to a post a popular Instagram news account, Honey German, the alleged couple have decided to separate. However, the reason behind their split up is unknown.
While some fans have assumed that it's due to getting backlash for their age gap, others believe the split is due to Steve Harvey not approving of their relationship.
Given the vast age difference, with Diddy being 49-year-old and Lori Harvey being 22-years-old, many felt the coupling wasn't a "good match".
Diddy's musical peer Nick Cannon also spoke out on the couple dating and revealed he would feel like he failed as a father if he was in Steve Harvey's position.
Neither Diddy, nor Lori, have publicly confirmed whether they dated or not. The pair also hasn't 't spoken out on their apparent "split". Dating rumors back in March when Diddy and Lori were seen at the same reggae festival in Miami.
Since the festival in Miami, the pair have been spotted together multiplied times, and recently vacationed with her parents, Steve and Marjorie Harvey, in Italy.
Diddy received backlash for allegedly dating Lori, as she once dated Diddy's son Justin Combs.
Many fans also believe this situation caused a drift in their relationship and may have been the reason they decided to split. See fans reaction to the alleged break up below.
I applaud what you said about Diddy + Lori @NickCannon More people need to speak out about it. Too many times we ignore behavior that is predatory. A 49-year-old man with 6 kids has no business with a 22-year-old young lady.

— MINA SAYWHAT (@minasaywhat) August 29, 2019