Diddy & Lori Harvey "Awkwardly" Spotted Partying With Her Ex-Boyfriend Justin Combs
16 September 2019, 11:03 | Updated: 13 January 2023, 14:18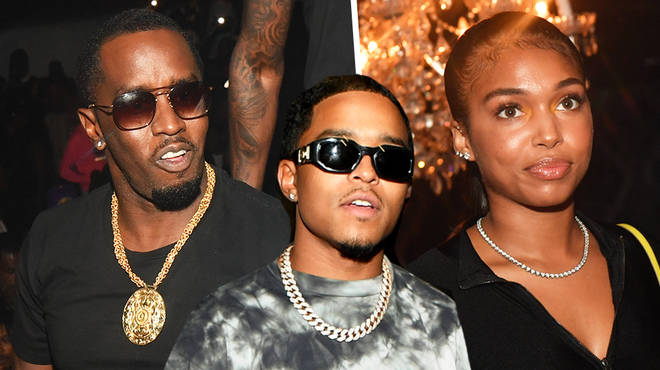 Diddy & his boo Lori Harvey were spotted "awkwardly" partying with Justin Combs together in an Atlanta Strip Club. Lori had been previously been rumoured to date Diddy's son, Justin.
Diddy, and his alleged girlfriend Lori Harvey were spotted at Magic City strip club in Atlanta over the weekend. Many fans are shocked to see the couple are still out together despite rumours of their relationship coming to an end.
However, the story becomes more shocking when Lori Harvey's ex boyfriend, Justin Combs, who is Diddy's son, is spotted at the same strip club.
Justin Combs was spotted partying with his father and ex-girlfriend, who are now allegedly in a relationship with each other.
Many fans are confused about the family dynamic and are disappointed in Diddy for making a move on his son's ex-girlfriend.
Earlier today, TheShadeRoom posted a video of Diddy, 49, Lori Harvey, 22, & Justin Combs 25, partying together in an Atlanta strip club.
The Hollywood stars were within close proximity to one another, which may have been a tad awkward. Although, it does seems as though both of their families approve of their relationship.
Diddy & Lori were recently spotted on holiday, dining with her parents Steve Harvey and Majorie Harvey.
Lori Harvey recently responded to rumours that she is pregnant with Diddy's baby, after the pair were spotted on a 'baecation' in Mexico.
The 22 year-old model posted a photo of herself in a bikini, showing off her flat stomach, while later writing "Green juice every day keeps your skin clear and tummy flat".
Neither Diddy or Lori have spoken out and confirmed that they are dating. However, they have been spotted together multiple times since early March this year.