Diddy Leaks His Phone Number On Instagram For Fans To Experience His "New Era Of Life"
3 October 2019, 15:07 | Updated: 3 October 2019, 16:55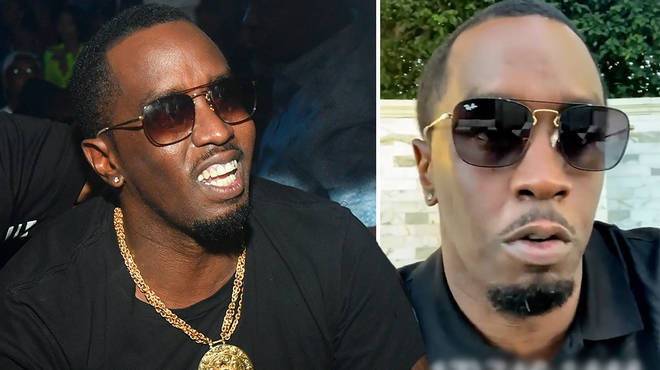 Hip-hop mogul Diddy has exposed his personal phone number to the public to get a deeper connection with his fans.
Diddy has exposed his personal phone number to the public. The media mogul took to Instagram to share his number with his fans.
In a clip posted on his Instagram account, the music executive, 49 - who is followed by 15 million accounts - insisted he wants to keep his fellow social media users up-to-date with his schedule.
Diddy's ex-girlfriend Cassie has recently just got married to Alex Fine, who Diddy hired as a personal trainer for the singer. Therefore, the rapper-businessman revealed he is entering the 'next era of his life' following his public break-up.
The hitmaker reflected on his life and his career during the Instagram post. He expressed that he wants to make big moves, therefore he plans to connect with his fans on a 'deeper' level.
In the Instagram video, Diddy says "I'm sitting here and I'm thinking that I'm about to go into this next era of my life. I'm going to be doing a lot of positive things, disruptive things, some things I don't want everybody knowing about."
Combs continues "On the gram, everybody knows about everything, so I want a deeper connection with my fans."
The hip-hop mogul revealed he's purchased a new mobile phone so he can communicate more with his followers.
Bad Boy Records founder revealed how he got to this place. Diddy continued "I came up with this idea, I was going to get a special phone number that I would be able to give with my family and my fans so everybody is down with the movements I'm about."
"The team love movement, Bad Boy, black excellence, entrepreneurialism, getting money, vibrations, inspiration, just special unique content I'm going to share on this phone!"
On top of that, I'll be able to be in communication with y'all, so when I'm in your city, I'll be able to hit you directly.'I'll be answering questions and accepting resumes, giving information to parties, I'm going to give out my f****** number! (917) 746-1444.'