Diddy Slammed By Ex-Danity Kane Member Over Shock 'Making The Band' Announcement
10 July 2019, 11:26 | Updated: 10 July 2019, 11:56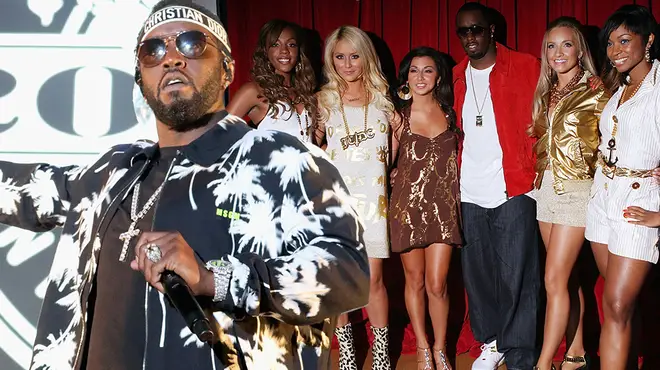 Ex Danity Kane member Aubrey O'day calls out Diddy after announcing a 'Making The Band' possible return in a new video.
Diddy is a hip-hop music mogul that has been a significant icon in the history of music. The Bad Boy CEO is toying with the idea of reviving one of these classic ideas. 
On Monday (8th Jul), Diddy took to Instagram to reveal that he's contemplating about rebooting his classic MTV competition show, Making The Band.
In his video, Diddy began saying "Something interesting happened this morning that I need to share with you guys,".
He continued "Years ago I did something that will go down in television history. This show called Making the Band."
He then revealed "Now, I'm trying to figure out my schedule for the next 24 months...but MTV called me out of nowhere and was like, 'What do you think about partnering and bringing Making the Band back?'"
The hip-hop mogul did reveal that he had reservations about bringing back the show as he doesn't want to spoil a classic moment for hip-hop reality TV.
Although many fans were here for it, ex-Danity Kane member Aubrey Oday seemingly threw shade at Puff. Danity Kane was formed during Making the Band 3 and got their hit single "Show Stopper" featuring Young Joc.
O'day commented underneath Diddy's video writing "you had making the band because of US! Dare you bring the TRUE stars back and show YOU CAN FINISH WHAT YOU STARTED" with a kiss and prayer emoji.
Making the Band 2 is Diddy's cut and first appeared on MTV in 2002.