DaBaby Raps Over Eminem & Dr. Dre's "Guilty Conscience" Beat In New Freestyle
3 October 2019, 15:50 | Updated: 3 October 2019, 16:57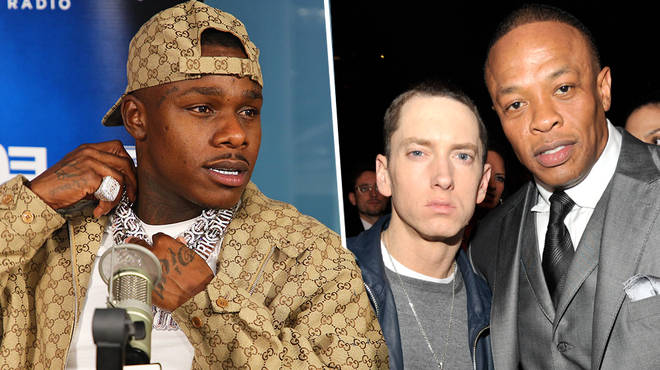 Ohio rapper DaBaby has spit bars over a legendary instrumental from Eminem & Dr. Dre's hit "Guilty Conscience".
DaBaby appeared on Sway in the Morning to discuss his latest Kirk Album, but also dropped off a fire freestyle with a legendary beat. The rapper spat his bars over Eminem and Dr. Dre's "Guilty Conscience".
DaBaby revealed that before he actually became a rapper, people would ask if he was a rapper. The 27 year-old rapper said that he began to take offense to the assumption. However, later embraced it when he began dabbling in music.
The "Suge" rapper also shared he strategically planned what moves to make to be successful in the music industry.
DaBaby fans claim he brings vibrant enegy when he performs and possesses a special charm, which makes him likeable. The rapper often has extravagant stage sets and performance techniques. However, it doesn't take away from his rapping ability.
The Ohio rapper dropped off a slick freestyle in Sway's studio. The DJ played the instrumental to Eminem's Grammy Award-nominated, Dr. Dre hit "Guilty Conscience" from Em's The Slim Shady LP.
Watch DaBaby's interview in full along with a clip of his freestyle above. What do you think?