Coi Leray dating history: From Trippie Redd to Pressa
11 June 2021, 18:22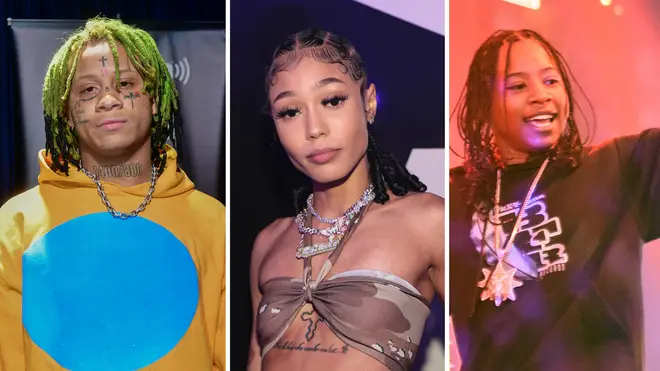 Is Coi Leray dating Pressa? Here's what we know about the 'Big Purr' artists' dating history...
Coi Leray is a Hip-Hop internet sensation, who has gone viral many times following the release of her tracks and clips showing off her outward personality.
Although the star broke onto the hip hop scene in 2017, she seen the most success in recent years with her tracks 'Big Purr' and 'No More Parties'.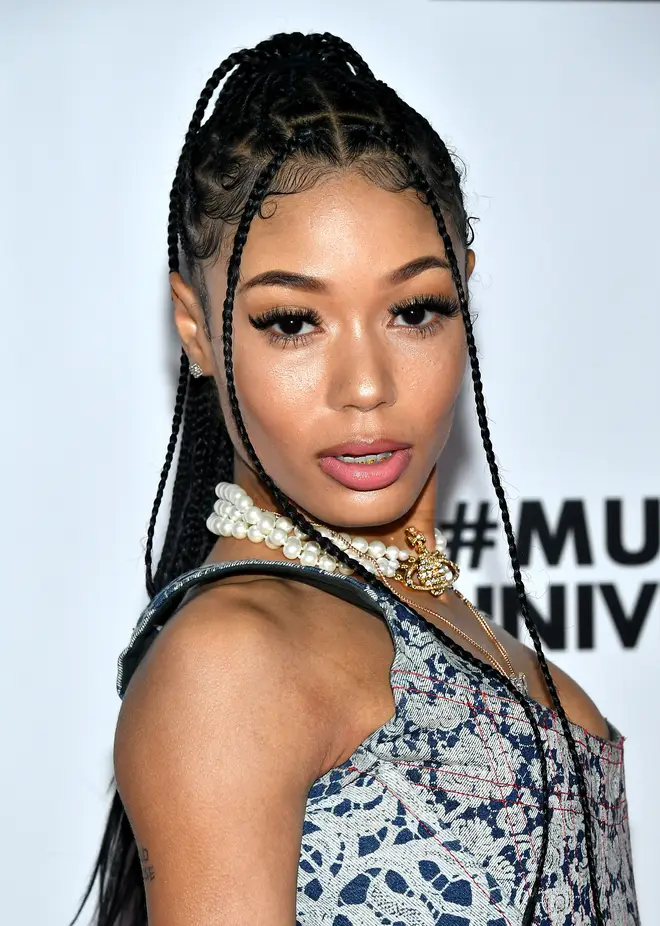 The 24-year-old rap stress released her mixtape Every Thing CoZ in 2018, including tracks like No Letting Up, Pac Girl and Huddy.
Another reason the star has caught people's eyes, is through who she is dating. The 'Big Purr' artist recently sparked speculation that she is dating Canadian rapper Pressa.
Here's what we know about Coi Leray's dating history.
Pressa

Pressa. Picture: Getty

Coi Leray and Pressa sparked dating rumours when the pair looked boo'd up in an intimate TikTok video.

While the pair had dropped their collaboration track "Attachments" a few weeks ago, they seem like they have grown an attachment between themselves.

On Tuesday (Jun 8) Leray took to TikTok to share a video of herself dancing infront of Pressa as they smiled at eachother.

Pressa then proceeded to hold Leray's waist as she danced.

Coi Leray and Pressa pose up together.

Picture: Instagram/@coileray

While Leray nor Pressa have confirmed whether they're an item or not, Leray did clap back at fans who claimed Pressa "looks like a girl".

On Wednesday (Jun 9) Leray took to Twitter and wrote: "People saying pressa look like a girl till they see that Mf d**k print".

Pressa and Coi Leray.

Picture: Instagram/coileray

The pair seemingly have confirmed their relationship after sharing several photos looking boo'd up on Instagram.

Blueface

Blueface. Picture: Getty

Coi Leray and Blueface were romantically linked when they were spotted out on a lunch date together at Harold's Chicken in Hollywood in December 2020.

The pair further sparked dating rumours when Leray uploaded a video of Blueface licking her ear in a NSFW clip on Instagram.

In January 2021, the pair shared a kiss in the Instagram video.

Blueface and Coi Leray getting close in an intimate video on Instagram.

Picture: Instagram/@coileray

However, neither Leray or Blueface addressed the dating rumours.

Blueface seemingly responded to Coi Leray and Presser's relationship when he made a shady tweet.

On Thursday (Jun 10) Blueface tweeted "Dat n**** look like a b**ch". Fans suggested he was throwing shade at Pressa.

Trippie Redd

Trippie Redd. Picture: Getty

Coi Leray and fellow rapper Trippie Redd dated for number of months in 2019, but the pair went through a tumultuous public split.

On Trippie's album A Love Letter to You 4, Trippie directly addressed their relationship in a song titled 'Leray'.

The lyrics read:"It was love at first sight and misery after two months/Always feeling f**ked up either by love or no love/I thought you was married to the single life,' she said/I wasn't necessarily looking for happiness, just less pain."

In a No Jumper interview, Coi Leray was asked if she regrets being introduced to the wider hip-hop world as the girlfriend of Trippie Redd.

She said no. "At the end of the day, that's who I f*ckin' dated and it was public," she said.

"I don't expect nobody—he's a star. He's a big dude out here."

Trippie Redd and Coi Leray.

Picture: Instagram

"At first, no, I didn't like it. It was very like, what the f*ck, because I always thought we really had something outside of the music," she said.

"So I'm just like, damn. If you got something to say, let's get together and you say that sh*t to my face... I felt like I'm being used for click bait. He'll sell out with or without me, but at that point I just felt like he coulda just called me, you coulda just hit me, DM'd whoever, emailed."

"You coulda got the message the f*ck out there because we're very connected. You ain't have to go 'head and put me down like that in a song."

Leray called the song Trippie made about her "bullsh*t," but she respects him as an artist.

"Just like me, I'mma put my feelings in a song and my emotions in a song and he does it very well, and that's one thing I gotta give to him."