Prince Harry & Meghan Markle's Oprah interview: the funniest memes
9 March 2021, 09:50 | Updated: 9 March 2021, 11:06
The Duke and Duchess of Sussex shared an honest conversation with Oprah Winfrey last night - and Twitter had a field day.
After much anticipation, the Duke and Duchess of Sussex's two-hour sit-down interview with Oprah Winfrey aired in the UK last night.
Prince Harry, 36, and Meghan Markle, 39, spoke candidly about their experience with the media, mental health, racism and the Royal Family during an honest conversation with the television host, 67.
During the interview, Meghan said royal life left her feeling suicidal during her pregnancy with the couple's son, Archie. She said when she approached the institution for help, none was given.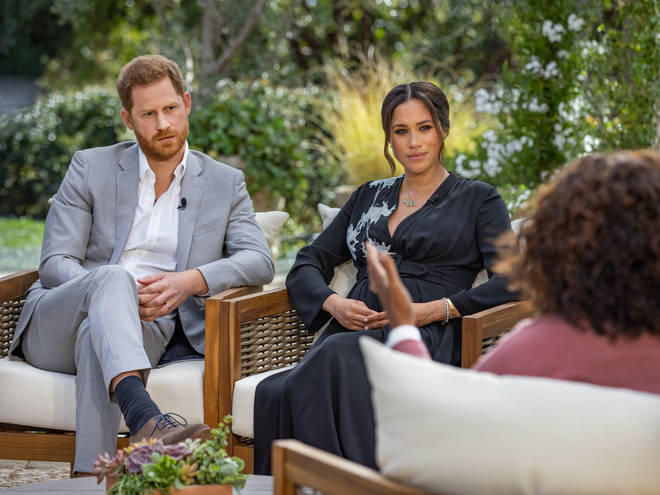 Meghan, who is African American, also said there were "several conversations" with Harry about Archie's skin tone and "what that would mean or look like" regarding his title and his security.
"In those months when I was pregnant, all around this same time, so we have in tandem the conversation of, 'you won't be given security, not gonna be given a title' and also concerns and conversations about how dark his skin might be when he's born," she said.
Later in the interview, Harry said he wasn't comfortable sharing the details of the conversation about Archie's skin tone. "That conversation I'm never going to share," he said. "At the time, it was awkward. I was a bit shocked."
As the show aired in the UK, people took to social media to share their opinions on the interview - and of course, no landmark television moment would be complete without a hoard of memes.
At the time if writing, Buckingham Palace have yet to publicly respond to the claims made by the Duke and Duchess in the interview.