Is Kylie Jenner pregnant? Six theories about baby No. 2 with Travis Scott
23 August 2021, 10:37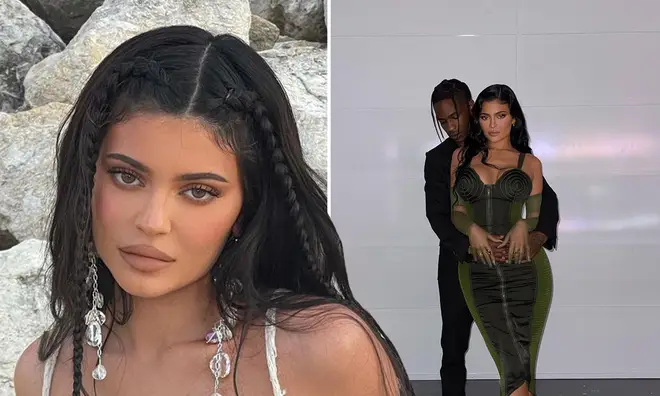 Kylie Jenner is allegedly expecting her second child with Travis Scott. Here's what we've heard so far.
Kylie Jenner is reportedly expecting her second child with on-off boyfriend Travis Scott.
And while the cosmetics entrepreneur, 24, is yet to confirm the news herself, that hasn't stopped social media users from speculating over every detail of the alleged pregnancy.
Kylie and Travis, 30, welcomed their daughter Stormi, 3, in February 2018 after a heavily-rumoured pregnancy which Jenner kept under wraps until the birth of her baby girl.
Here are some of the biggest rumours about her alleged pregnancy so far.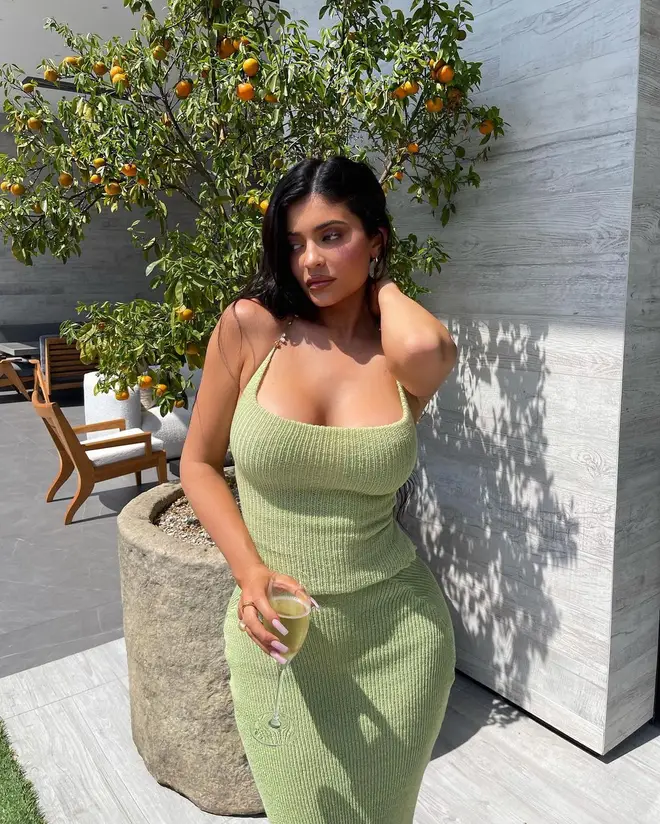 Speculation kicked off around Kylie's 24th birthday celebrations.

Eagle-eyed fans spotted Jenner's pink nails in her birthday post (above) appeared different to those she sported during her *actual* birthday celebrations.

In an Instagram Story shared by her older sister Kim during Kylie's birthday party, Kylie's hand was tagged holding a drink, where her manicure was green and nude.

Fans were left convinced that the images Kylie shared of herself on her birthday were actually taken on a different day.

Is she hiding a baby bump? Is she back together with Travis Scott? So many questions!

And the celebrations were uncharacteristically low-key...

Fans also noticed that Kylie celebrated her birthday in a far less extravagant manner than in previous years.

For her pre-pandemic 22nd birthday, Kylie took her nearest and dearest on a lavish yacht vacation around the Mediterranean, which was heavily-documented on social media.

And the pandemic didn't stop her from partying hard on her 23rd birthday. She took her friends to Nobu, despite the rising cases of COVID-19 in California.

This year, however, Kylie hosted a low-key brunch at her Holmby Hills compound, followed by a painting class and some cocktails.

Fans also noticed that Kylie didn't appear in any of the photos posted by attendees on the day of the party, which fuelled the pregnancy rumours further.

Kylie served up cocktails at her low-key birthday party - spot the green and nude nails.

Picture: Instagram/@kimkardashian

Her family's birthday tributes only included old pictures of Kylie.

Kylie's famous family, including sisters Kim, Kourtney, Khloe and Kendall, all posted throwback photos of Kylie to celebrate her birthday.

No images from the day of her actual birthday were posted, raising eyebrows and increasing suspicion that Kylie is indeed hiding a baby bump.

Kylie's last public appearance was alongside Travis Scott.

The on-again-off-again couple attended an event together in New York City in June 2021 with their daughter Stormi.

Kylie and Travis looks particularly cosy at the event and in the images Kylie posted to her Instagram, which even sparked reconciliation rumours at the time.

Fans noticed that this was the last time Kylie was photographed by the paparazzi in public, after being photographed consistently throughout the pandemic.

Kylie's last public appearance was alongside Travis Scott. Picture: Getty

Numerous media outlets reported on her alleged second pregnancy in August 2021.

Both TMZ and Page Six, among other publications, broke the news of Kylie's alleged pregnancy, with the former reporting that Kylie is in the "very early stages".

They alleged that Kylie doesn't know the sex of the baby, while her due date is currently unknown.

Plus, Caitlyn Jenner seemed to let the cat out of the bag.

Amid the ongoing rumours, Caitlyn Jenner confirmed that she has another grandchild on the way.

The 71-year-old said during a visit to The Toy Store in Northern California's Quincy, "I keep telling the girls - they're not too excited about this, but - I wanna go for 30. Thirty grandchildren. It's a round number."

"I just found out the other day that I have another one in the oven. Yes, I found that out the other day. So that's 19, so we only got 10 to go."

No word from Kylie yet.