Is Kylie Jenner pregnant again? All the clues towards baby number 3
27 July 2022, 09:42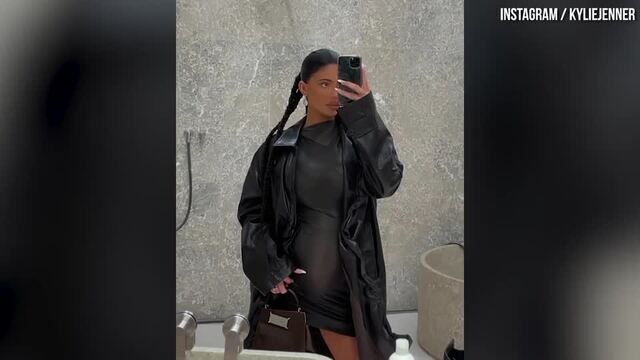 Kylie Jenner shows a hint of baby bump in sleek black ensemble
Is Kylie pregnant for the third time? Here are all the clues pointing towards baby number three.
Kylie Jenner's pregnancies and birth of her children have captivated fans across the globe.
Jenner is known for her elaborate announcements that a baby is on the way - from keeping first-born Stormi's pregnancy a secret until her birth, to posting her second pregnancy publicly on Instagram.
Kylie Jenner shares glimpse of baby son in rare photo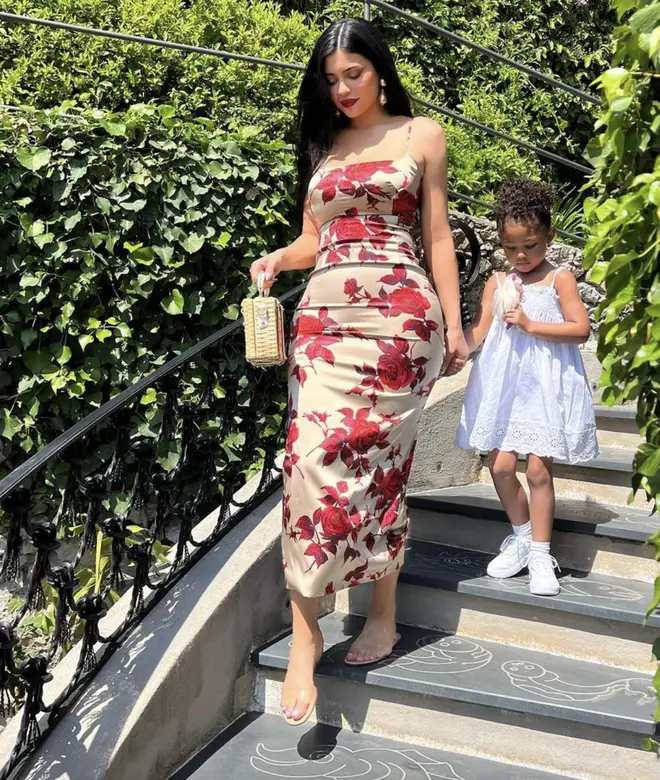 Stormi was born in 2018 and her son, previously named Wolf, was born in early 2022.
Is Kylie pregnant with her third child? Here are all the clues below.
The emoji reveal on Instagram

Kylie fuelled rumours of a possible pregnancy after commenting on boyfriend Travis Scott's Instagram post.

Kylie left a series of pregnant-women emojis on boyfriend Travis Scott's latest Instagram post, hinting that she is pregnant.

Travis Scott uploaded a picture of himself on Sunday (July 24) with the caption 'Got there in a New York minute'.

The comment which Kylie posted on her boyfriend's post.

Picture: Instagram

Some fans think that this is Kylie's way of announcing her third pregnancy, whilst others see it as a push for Travis and Kylie to try for another child.

Among the reactions to Kylie's comment was speculation that she was pregnant with two children - due to the four emoji's that she typed.

Another said "another one?".

Referring to each other as 'Baby Mama' and 'Baby Daddy'

Kylie and Travis often refer to each other as 'baby mama' or 'baby daddy'.

Whether it is a joke or not, the pair frequently call their other half these phrases.

Kylie and her daughter Stormi.

Picture: Instagram

They tend to use these words on social media, with Kylie often commenting on Travis' pictures with "Ok baby daddy", and in one video from 2018, then 20-year-old Kylie wrote "Babbbby Dadddyyy."

How did she announce her previous pregnancies?

Kylie Jenner has made sure that everyone knows when she is pregnant.

In her two previous pregnancies, Kylie has kept things quiet until she is ready to announce it.

For her first child, Stormi, she waited until after the birth to announce it.

Kylie posted a YouTube video titled 'To Our Daughter', which documented her pregnancy and subsequent birth.

The 11-minute video showed Kylie telling friends and family of her pregnancy, and the birth of Stormi.

Travis, Stormi and her son.

Picture: Instagram

Jenner created a similar video for her son, however uploaded it whilst she was still pregnant.

She titled the video 'To Our Son', and it included footage of her pregnancy, including telling her daughter Stormi that she is becoming an older sister.

After the birth of Stormi, Kylie posted a cryptic post with the caption "lets f*ck around and have another baby."

Kylie and Travis.

Picture: Instagram