Did Kim Kardashian pass the baby bar?
26 May 2021, 16:13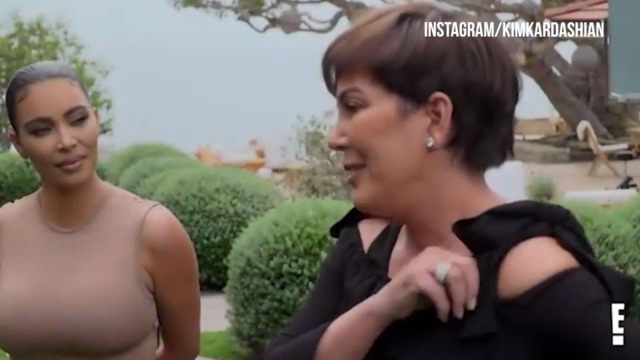 First teaser for final season of 'Keeping Up With The Kardashians."
Has Kim Kardashian been involved in fighting criminal cases? Here's everything you need to know about Kim's pursuit to become a lawyer.
Kim Kardashian is one of the richest stars to come from reality TV. But she's now also known as a beauty mogul, business woman and future lawyer.
The Keeping Up With The Kardashians star initially shocked fans when she announced that she was studying to become a lawyer back in the May 2019 issue of Vogue.
Kim, 40, hoped she'd become a lawyer by 2022, but did she pass the baby bar exam?
Did Kim Kardashian pass her baby bar exam?

In Thursday's episode of Keeping Up With The Kardashians, Kim reveals she did not pass the baby bar exam she had hoped to pass.

The reality TV star is seen confiding in her sister's Kourtney and Khloe after discovering she had failed the exam.

The episode revealed Kim got a score of 474 in her first-year law student exam - when you need a 560 to pass.

Kim Kardashian Says She Didn't Pass First Year Law Student Exam | KUWTK | E!

"So you guys, I did not pass the baby bar," Kim says.

In a confessional, she explained]: "If you are doing law school the way I'm doing it, it is a four-year program instead of your typical three-year program."

"And after year one, you have to take the baby bar. This would actually harder, I hear, than the official bar." 

Her mentor, attorney Jessica Jackson, tries to remind Kim that she's taken the test during a hard time.

"That is extremely close on a test that most people are not taking in the middle of a pandemic," Jessica tells Kim.

However, Kim seems defeated, saying: "I am a failure. I spent six weeks straight, 10 to 12 hours a day, studying and it was so important for me to take this. And to not pass gets your spirit down and just makes you want to give up." 

The star received emotional support from her sisters.

Kim Kardashian shares a photo of her late father Robert Kardashian and her sisters, Kourtney and Khloe.

Picture: Instagram

Kim initially expressed that she was nervous about taking the baby bar exam during the season premiere of the Keeping Up With the Kardashians' final season.

The aspiring lawyer revealed she felt pressure as her father Robert Kardashian and all of his attorney friends passed their tests on their first try.

Kim Kardashian talks criminal justice reform alongside US President Donald Trump in June 2019. Picture: Getty

The star revealed that she had been studying for "ten and a half hours" a day in preparation for the exam.

The mother-of-four said, "Because I'm in law school in an untraditional way, after year one you have to take the baby bar, which is a one day version of the bar."

She continued, "The test is seven hours long and has four hour long essays that you have to write and then it has 300 multiple choice questions.

Kim Kardashian has been studying as part of a four year internship. Picture: Getty

During the episode, Kim nervously tells her friends and family that she "thinks" she passed the baby bar exam. However, she won't know for another two months.

Prior to the episode airing, there was speculation around whether Kim had passed the bar yet.

She reportedly plans on taking it sometime in 2022, but some fans speculated she had passed the "baby bar."

A Reddit user thought this may be evidence that the reality star passed the baby bar when Kris Jenner posted a photo of lawyer-themed cookies with Kim's face last year.

In 2019, Kim revealed she had been studying as part of a four-year internship at a law firm to prepare for her bar exams in 2022.

Kim Kardashian reveals how she felt taking her baby bar test.

Picture: Twitter

Has Kim Kardashian been involved with any criminal cases?

In 2019, Kim worked alongside former US President Donald Trump, on Alice Marie Johnson's case – who she helped free from prison.

Kim told Vogue, "The White House called me to advise to help change the system of clemency, and I'm sitting in the Roosevelt Room with, like, a judge who had sentenced criminals and a lot of really powerful people and I just sat there, like, Oh, s***. I need to know more."

Kim Kardashian aims to abolish the death penalty when she becomes a lawyer. Picture: Getty

She continued: "I would say what I had to say, about the human side and why this is so unfair.

"It's never one person who gets things done; it's always a collective of people, and I've always known my role, but I just felt like I wanted to be able to fight for people who have paid their dues to society.

"I just felt like the system could be so different, and I wanted to fight to fix it, and if I knew more, I could do more."But I had attorneys with me who could back that up with all the facts of the case." Kim added.

In April of that year, Kim Kardashian released "Kim Kardashian West: The Justice Project," a documentary on network channel Oxygen.

A terrible case has been brought to my attention and I need your help.  Without it, on December 12th Brandon Bernard is going to be executed for a crime he participated in as a teenager. pic.twitter.com/PkbpAprMbv

— Kim Kardashian West (@KimKardashian) November 29, 2020

In November 2020, Kim asked Trump if death-row inmate Brandon Bernard be commuted to life in prison without parole before Bernard's execution date.

However, Bernard was still unfortunately executed on December 10th 2020.

This year, Kim Kardashian revealed she wants to abolish the death penalty when she becomes a lawyer.