'Cash Me Outside' Girl Reportedly Set To Become A Millionaire
17 March 2017, 10:28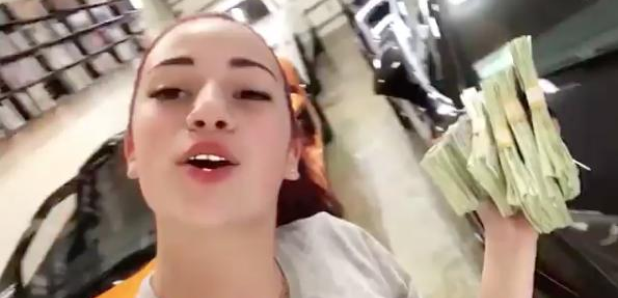 Seriously, things are escalating.
The 'Cash Me Outside' girl is on her way to becoming a millionaire, reports claim.
The viral Internet star, real name Danielle Bregoli, has amassed over eight million followers on Instagram since her notorious appearance on Dr Phil.
Bregoli frequently posts product-endorsed media on the popular photo-sharing app, including a video ad for FitTea which has been viewed over nine million times.
According to the website celebritynetworth.com, celebrities who have a following of a similar size to Danielle's can potentially make up to $100,000 per month on product ads - and as much as $50,000 for a single post.
In addition, the 13-year-old launched her own merchandise in the wake of her sudden rise to fame including clothing, a jigsaw puzzle and a blanket, costing up to $250 per item.
The news comes after it was reported that Bregoli was charging a whopping $40,000 per public appearance.
Rolling Loud festival is even hosting her 14th birthday where she's reportedly receiving a cut of the ticket sales.
So, with all of these endorsements and lucrative deals, it appears that the teenager might be set to become a millionaire by the end of the year.
Well, then...