Cardi B Fans Thinks She Looks Like Trey Songz With Gender-Swap Filter
16 May 2019, 17:49 | Updated: 16 May 2019, 17:51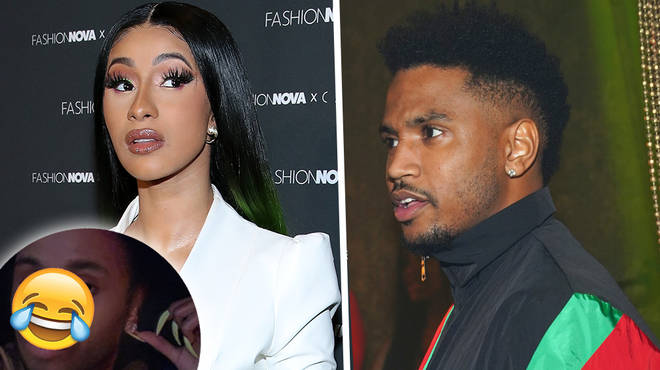 Cardi B takes to Instagram to reveal the male version of herself, using the snapchat gender-swap filter...
Cardi B has seemingly been enjoying social media recently, updating her fans with what is going on in her life. The rapper recently took to Instagram to share her version of a new fad that everyone is talking about.
The rapper used the famous SnapChat filter that can change your gender. Fans are losing it over the male version of Cardi.
Snapchat recently released two new filters: a "masculine" one and a "feminine" one. Cardi B took to Instagram and posted the male version of herself. The star captioned the photo "Waiting on your b*tch".


Many fans pointed out that Cardi B looks like Trey Songs, with many commenting "Mr. Steal Yo Girl", which is a Trey Songz song.