Cardi B Gave The Best Response To Receiving Her Mother's Day Gifts From Offset & Kuture - WATCH
13 May 2019, 13:48 | Updated: 13 May 2019, 13:49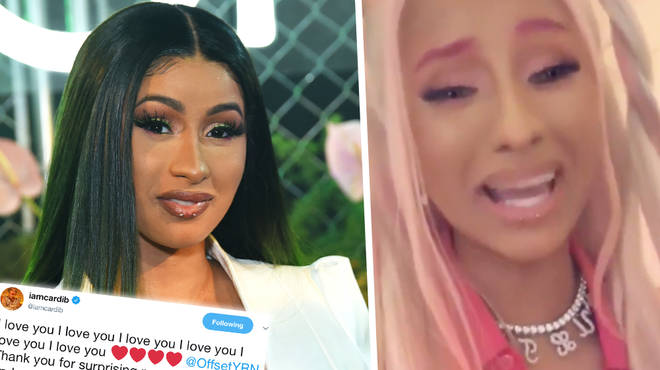 Cardi B has shared a video of her receiving lovely Mother's Day gifts from her husband Offset and their daughter Kulture...
Migos member Offset gifted his wife and his daughter Kulture's mother, Cardi B with a range of surprise gifts. Noting that it is Cardi's first Mother's Day, the rapper pulled out all stops and went all out for the occasion.
The New York rapper took her excitement to social media and posted a video revealing the plethora of gifts her husband got her.
From Birkin bags, to dozens of flowers and a lovely breakfast, Cardi was smothered with gifts to show how much she is appreciated by Offset and baby Kulture.
Kulture can be seen in the video giggling and happy to be with her parents. She is wearing the most adorable dress and looks so sweet.
Cardi B took to Twitter to share how much she loves her husband Offset. In the video, Cardi refers to Offset as "the best husband ever" and then goes on to show Offset's Mother's Day surprise.
Offset makes an appearance in the video after Cardi pulls him closer to her, to hug him, in appreciation of his gifts.