Cardi B and Nicki Minaj Set To Headline Same Concert Following Beef
31 January 2019, 14:51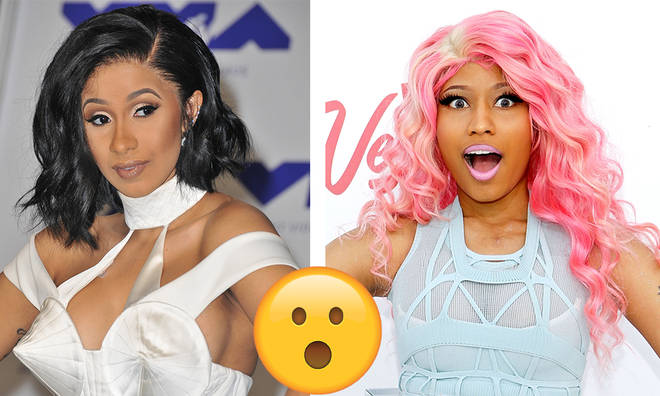 The two biggest female hip-hop rappers Cardi B and Nicki Minaj are set to headline concerts in L.A. After a complex history of "beef" and an explosive fight, both are set to perform at The Staples Center.
Cardi B and Nicki Minaj will headline concerts at The Staples Center in L.A, in celebration of the 7th Annual BET Experience. This event will take place days before the 2019 BET Awards.
The concerts will take place on June 30th to June 22nd, and then The BET Awards will take place June 23rd.
The lineup includes Nicki Minaj, Lil Wayne, Tory Lanez, Trippie Redd and Bri Steves, who will perform on June 21. Cardi B, Migos, Lil Yachty, Lil Baby and City Girls will perform on June 22.
BET has booked Cardi B and Nicki Minaj as headliners on separate days, taking precaution considering their previous beef.
Last year Septermber, the building feud between Cardi B, 26, and Nicki Minaj, 36, eventually blew up and reached it's boiling point during New York Fashion Week.
The physical fight erupted at Plaza Hotel, during the high status celebrity filled Harper's Bazaar Icons party. Hit sensation Cardi, allegedly threw a shoe at The Queen rapper after being enraged that Minaj allegedly spreaded rumours about her.
After a long dragged out social media feud, Cardi and Nicki decided to call a truce a day after fighting on Instagram.
Minaj decided to bury the hatchet and aimed to live a peaceful life on Twitter stating: "let's focus on positive things only from here on out".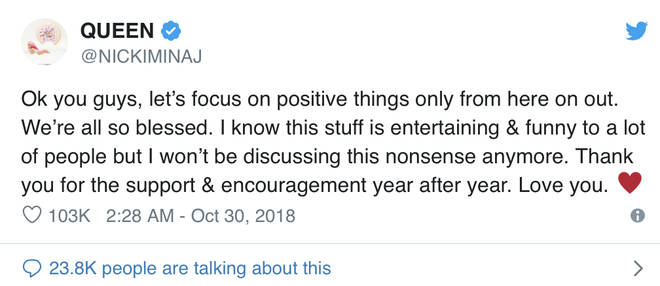 Since the lineup has been revealed, most fans have been anticipating what the night will be like. Some are wondering what will happen if they will bump into each other. Others think it is an empowering and bold move to have "the two biggest female rappers"performing at the BET Experience.