Bow Wow Brutally Grilled By T.I. & Nelly Over His 'Disrespectful' Ciara Comments
26 July 2019, 16:29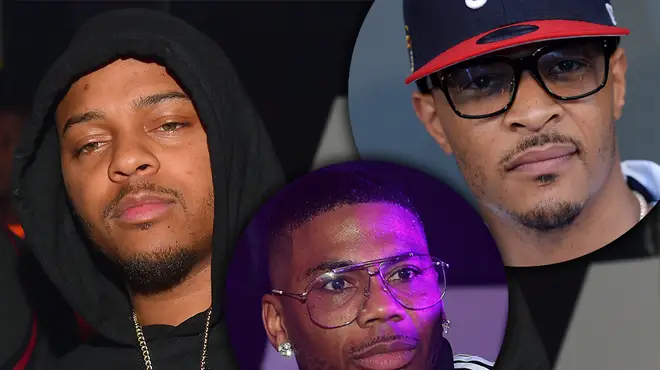 T.I & Nelly have teamed up to give Bow Wow an intervention, after a video surfaced of the rapper making a 'disrespectful' comment about his ex-girlfriend Ciara.
T.I, Nelly and Jermaine Dupri got together and checked their peer Bow Wow for disrespecting ex-girlfriend Ciara. In a recent video, Bow Wow can be heard saying "I had this b**ch first" while performing his collaboration hit with Ciara 'Like U'.
The 32 year-old rapper received an intervention by his hip-hop fathers. While Nelly went straight in for a hug, T.I and Jermaine Dupri went in for a strict approach - the pair didn't let Bow off lightly.
T.I. previously reacted to the video in the comment section on Instagram writing "disdain" but it clearly wasn't enough to get through to Bow. So they seemingly organised an intervention.
Bow Wow tried to smooth it over with his hip-hop fathers but T.I. wasn't letting it go.
In the video, Tip can be heard saying "You can't do that" while Bow Wow tries to defend himself. Tip interjects and says "That is irrelevant!" as Bow Wow is trying to explain his reasoning.
T.I continued "If I dropped your ass off and never came back, and this n***a raised you from then to now," begins T.I, "what you switch SIDES for!"
However, Nelly came with a gentler approach and said "He needs a hug" then gave him one at the very beginning. Hopefully now Bow Wow fully understands why the comments he made were an issue.