Bow Wow Slammed Over 'Disrespectful' Ciara Comments Aimed At Ex-Girlfriend During Show
22 July 2019, 12:33 | Updated: 22 July 2019, 12:40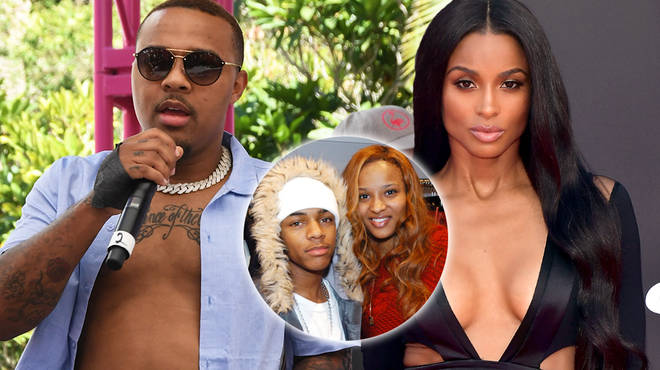 Rapper Bow Wow has received backlash after a video of his 'disrespectful' comments towards ex-girlfriend, Ciara, goes viral.
Bow Wow and Ciara dated over a decade ago & the rapper still mentioned her during his recent performance in a club. The "Baby" rapper referred to the 33 year-old singer as a "b**ch" while their collaborative song "Like You" played in the club.
Many fans and artists within the hip-hop industry have called out Bow for his 'distasteful' comments. People even took the comment as disrespect to her husband Russell Wilson.
Bow Wow recently upset many of his fans by referring to his old flame Ciara as a "b**ch". Not only did he call her out of her name, the context he said it in has been called 'distasteful'.
The video has gone viral of Bow Wow performing their collaboration 'Like U,' while he pauses to say "I had this b**ch first".
The video was then shared by several American blogs, where many of his fans disapprove of his comments towards Ciara.
One person wrote: 'And she secured more money than you have your whole career sooooooooooooo.'
Another commenter said: 'Lmfao he is PETTY and so got dam IRRELEVANT . That song came out when I was in elementary school cmon now'. See Twitter reactions below.
Bow Wow was performing "Like You" & shouted out, "I had that bitch first, right?" in reference to Ciara.

City boys down 800 points.

— 𝕁𝕖𝕤𝕤 🏁 (@thereddempress_) July 21, 2019
So Bow Wow and Future just can't seem to get over Ciara. 🙄

— NotYoBabyMama (@TKittySoTRU) July 21, 2019
Bow Wow called Ciara a bitch & said he had her first ... the level of corny is just so sad bro

— Nayonce ✨ (@DontHarrassMe) July 21, 2019
On the last season of "Growing Up Hip Hop Atlanta", Bow Wow revealed that breaking up with Ciara was one of the biggest regrets of his life.