Blueface Unveils His Two Girlfriends Matching Tattoos In New 'Shocking' Video
17 July 2019, 17:01 | Updated: 17 July 2019, 17:02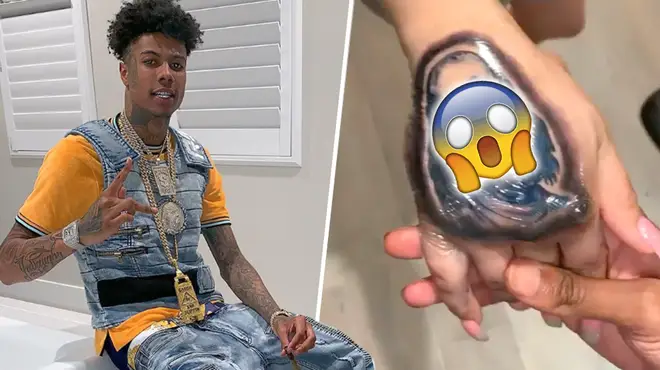 California rapper Blueface posted a video of his two girlfriends tattoo's that they got not match his, on Instagram.
Blueface took to Instagram earlier today to show off his two girlfriends new matching tattoo's. The tattoo's shown in the video clip the rapper posted, are both of the rappers face.
The tattoo's are both placed on the two girlfriends hands. The portrait tattoo's of the Californian are in black and white ink and look identical to each other.
The Californian rapper recently became under fire when he allegedly kicked his mother and sister out of his house for his two new girlfriends.
Blueface cleared up the altercation on Instagram by writing a lengthy post explaining the real reason behind why he kicked them out.
The "Thotiana" rapper has shown his two girlfriends on his Instagram story multiple times, previous to showing their tattoos. Blueface has received a lot of backlash for having a relationship with two women at the same time.
Clearly, Blueface isn't listening to his 'haters' and have continued to live his best life with his two girlfriends.