Who is ArrDee? Rapper's real name, age, girlfriend & Instagram revealed
19 October 2021, 10:45
Here's everything we know about the Brighton rapper.
ArrDee broke out onto the scene with his famous line from Tion Wayne and Russ Millions 'Body' remix, and he's been taking over the charts with his own solo material ever since.
The Brighton rapper has hits under his belt including 'Oliver Twist', 'Jiggy (Whiz)' and his feature on another Tion Wayne hit 'Wid It'. His name first started bubbling in the wider UK music scene after releasing his 'Cheeky Bars' freestyle on Mixtape Madness.
But who is Arrdee? Where is he from? What is his real name? Find out everything we know about the rapper below.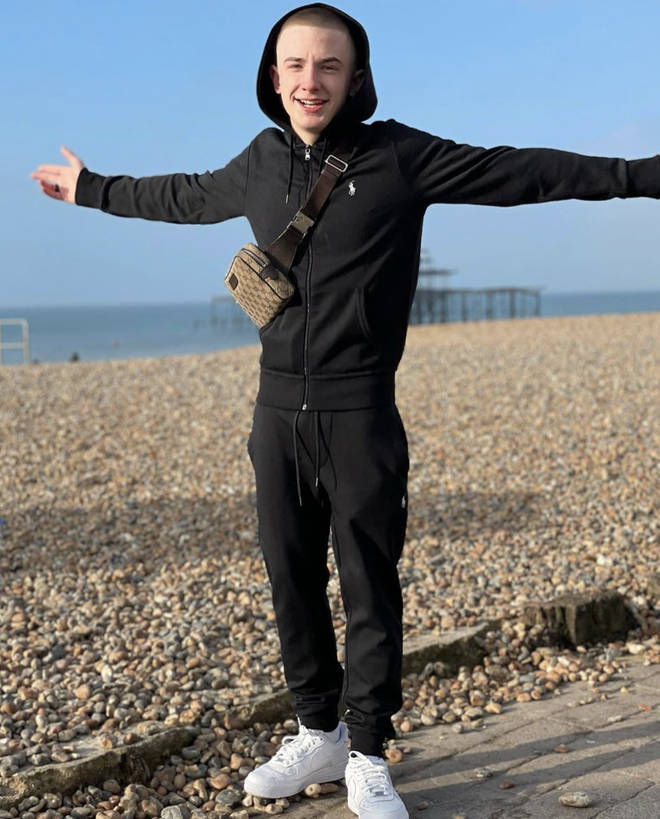 Who is ArrDee?

ArrDee is a young rapper from Brighton. His stage name is 'ArrDee' but his real name is Riley Davies.

He was given his stage name by his those close to him, taken from the letters of the initials of his first and last name.

The rapper initially gained traction with his songs '6AM in Brighton', his Plugged In freestyle on PressPlay and his BlackBox freestyles.

He also featured on the Tion Wayne & Russ 'Body' remix, where his verse took off on TikTok.

Who is ArrDee's girlfriend?

ArrDee confirmed his relationship with influencer Angelysiaa in October 2021.

The rapper posted a photo of the pair cosied up together in his native Brighton with a red rose emoji and a heart in the caption.

ArrDee confirmed his relationship with influencer Angelysiaa in October 2021.

Picture: Instagram

How old is ArrDee?

Brighton rapper ArrDee is 19-years-old. The rapper's birthday is believed to be on September 17th.

ArrDee's birth sign is a Virgo.

What is ArrDee's Instagram?

ArrDee's Instagram account handle is @arrdeegram.

The rapper often shares clips of himself freestyling, posing in his premium streetwear brands and fan reaction videos to his tracks.

See a post from the rapper below.

Did ArrDee get arrested?

Fans are confused after a video of the rapper surfaced online on Tuesday (Jun 1), where it appears he is being arrested.

The video shows the police grabbing the Brighton rapper's arm and ends with him riding off a motorbike.

Some fans believe the video is staged, commenting "This is fakeeeeeeeeeeeee the way they sound as if they are going a video shoot" on an Instagram post.

Instagram Comments.

Picture: Instagram: @baltunes

However, fans on TikTok seem more concerned - posting the video alongside the caption "I think he's got himself into a sticky one", alongside a shocked emoji.

Check out the video below to see what you think.

What was ArrDee's job before he was famous?

In an exclusive interview with our very own Robert Bruce, ArrDee revealed he worked in an Amazon warehouse packing boxes. The silver lining however was that the Brighton rapper was able to spend some time writing lyrics to one of his breakthrough tracks 'Cheeky Bars' whilst working for the company.