Which Lyrics Are Actually About Pete Davidson In Ariana Grande's 'Pete Davidson'?
16 October 2018, 15:25 | Updated: 16 October 2018, 15:34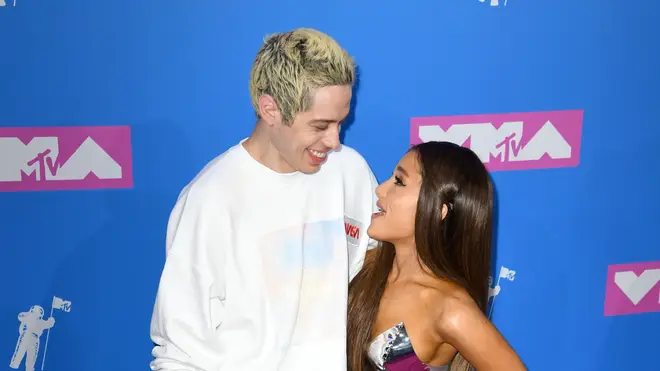 See the lyrics!
Ariana Grande dedicated her song 'Pete Davidson' to her now ex-fiancee Pete Davidson on her latest album 'Sweetener'.
In the emotional song, the 'God Is A Woman' singer reveals that Davidson was her soulmate and admits that their relationship happened at a good time, following her split with ex-Mac Miller.
Following Ariana Grande's break-up, fans took to Twitter to point out the song that she dedicated to him.
See the lyrics below:
"I thought you into my life (whoa), look at my mind (yuh)/ No better place or a time, (look) how they align/ Universe must have my back, fell from the sky into my lap/ And I know you know that you're my soulmate and all that / I'm like ooh, ooh, my whole life got me ready for you, ooh, ooh."
Listen to the song here.
Following Ariana Grande's surprise split with Pete Davidson, many fans took to Twitter to express the now-awkward nature of the track.
Ariana Grande while making "pete davidson": oh, he's so sweet, let's write a song about him"

Ariana Grande now: Wtf was I thinking...

— Vrnerii_97 🇫🇮🇮🇱🇺🇦 (@VerneriRty1) October 15, 2018
Should we throw the song Pete Davidson away or can we admit it's a pretty good song??

— maritza (@mmartizaa) October 15, 2018
Soo can we rename the song Pete Davidson something else? Like Look at My mind or soulmate or whatever? Idk

— s.b. ☾ (@crushedmoon) October 16, 2018
Ariana Grande is yet to publicly address the reasons behind her split with Pete Davidson.
However reports suggest that the death of her ex-boyfriend Mac Miller led to complications in their relationship.