What song did Anthony Joshua use for his ring walk before his second fight with Andy Ruiz?
7 December 2019, 21:14 | Updated: 7 December 2019, 21:16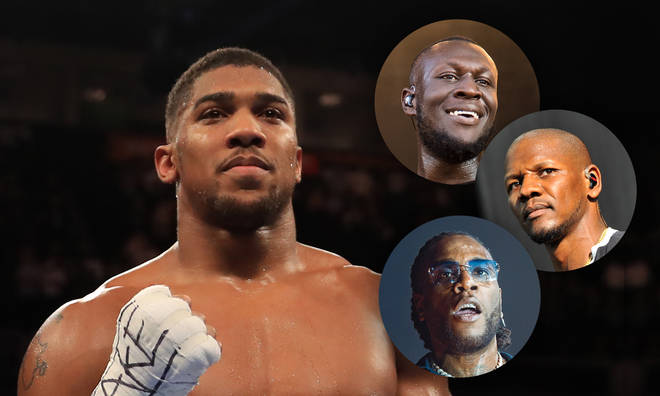 The 30-year-old fighter has played songs by Stormzy, Giggs, Burna Boy and more for his past ring walk songs, but who will he choose for his Dubai fight with Ruiz on 7th December?
Anthony Joshua is gearing up to fight Andy Ruiz once again following his defeat back in June, and fans have long been wondering what he was going to choose as his ring walk song.
In an attempt to regain his world heavyweight titles, the 30-year-old will face Ruiz on Saturday 7th December in Diriyah, Saudi Arabia - but what will he choose as his entrance song?
Burna Boy, Stormzy and Giggs have all provided Joshua's walk-out songs in the past, with Stormzy even performing live for him in the past. However, this time, AJ chose to walk out to some huge anthems, with no live performer.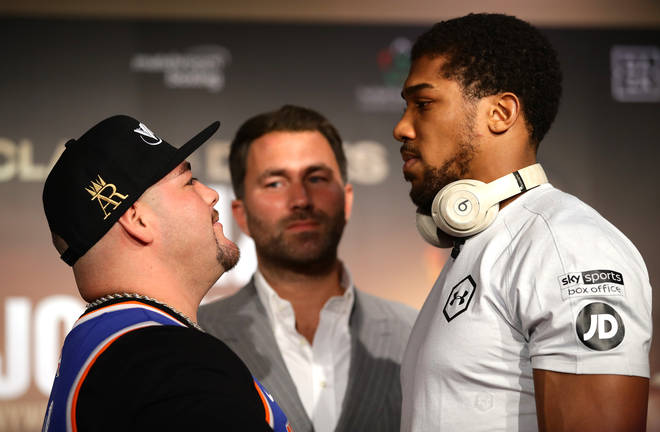 Who has Anthony Joshua used for his ring walk entrance song before?
Burna Boy - 'Ye'

AJ walked out to Burna Boy's 'Ye' before his shock loss against Andy Ruiz Jr. at New York's world famous Madison Square Garden in June 2019.

Both Burna Boy and Anthony Joshua have Nigerian ancestry, so could AJ soundtrack his upcoming ring walk with another Nigerian artist?

Nines - 'I See You Shining'

British rapper Nines performed his song 'I See You Shining' live as AJ walked into the ring before his fight against Alexander Povetkin in September 2018.

Taking place at Wembley Stadium, the Watford-born fighter won after a round seven knockout against Povetkin.

The White Stripes - 'Seven Nation Army'

One of the most momentous moments in AJ's career was his victory against Wladimir Klitschko in April 2017.

As the Wembley crowd roared, Joshua walked into the ring as 'Seven Nation Army' by The White Stripes played out.

Not only that, but fans chanted 'Oh Anthony Joshua' to the tune of the song at the same time.

Skrapz - 'They Ain't Ready'

AJ also played another song before 'Seven Nation Army' during the ring walk prior to his Klitschko match.

The sounds of 'They Ain't Ready' by London rapper Skrapz blasted out before The White Stripes took over.

Giggs - 'Talking Da Hardest'

The South London anthem! Before his victorious fight against Dominic Breazeale in June 2016, AJ walked out to 'Talking Da Hardest' by Giggs.

The rapper wasn't there to perform live on stage, but the classic grime track played throughout his entire walk and pushed AJ to win the fight.

Stormzy - 'Shut Up'

Stormzy entered the ring in December 2015 to perform 'Shut Up' before AJ's fight with British rival Dillian Whyte.

The fight took place at The O2 Arena and saw AJ knock out Whyte in the seventh round.

Oxide & Neutrino - 'Bound 4 da Reload'

Back in 2014, Anthony Joshua walked out to fight against fellow Brit Michael Sprott to 'Bound 4 da Reload' by Oxide & Neutrino.

The fight took place at the Echo Arena in Liverpool, and concluded quickly as AJ stopped Sprott in just one round, earning him his seventh win of 2014 that night.