Amber Rose Is Getting Dragged For Promoting Weight-Loss Tea While Pregnant
20 June 2019, 13:01 | Updated: 5 October 2020, 12:55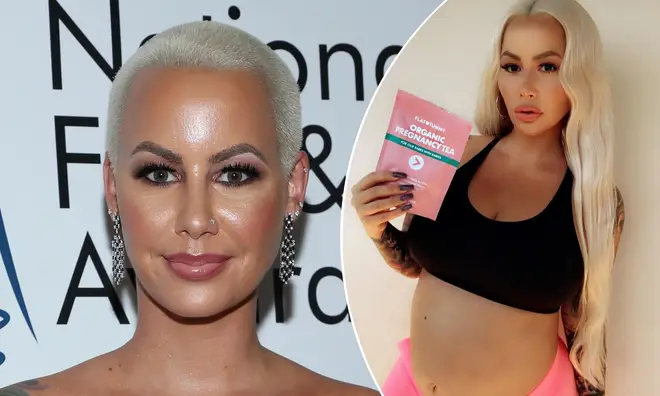 The 35-year-old model, who announced in April that she and boyfriend Alexander Edwards are expecting their first child together, is being heavily criticised.
Amber Rose is facing some serious backlash after promoting an "organic pregnancy tea" from Flat Tummy Co, a company known for their weight-loss and detox products.
The 35-year-old model is expecting her first child with boyfriend Alexander Edwards. This will be Rose's second child, as she also shares a 6-year-old son, Sebastian Taylor Thomaz, with Wiz Khalifa.
Rose shared a photo of herself baring her bump and clutching a bag of 'pregnancy tea' on her Instagram page. She claims the product is to help mothers "with those bloated, nauseous, blah feeling days!"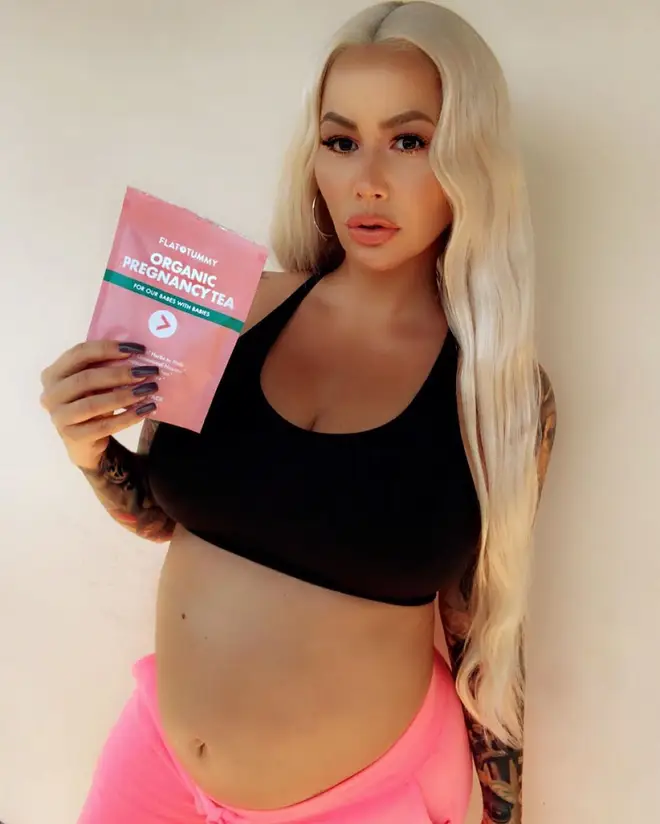 Rose claims the tea is "specially designed to help reduce occasional nausea and support digestion during pregnancy." However, her followers and fans online were let unimpressed.
"Another shameless ad for "magic tea" perpetuating the need to have a flat tummy... Now aimed at pregnant women!" wrote one. "Ily. You're supposed to be a feminist. You have enough money. Seriously just stop."
"That bloating is called a baby..." wrote another, while someone added, "A laxative tea for pregnant women? Girl you do not need the money that bad. This is just wrong."
Amber Rose is really out here promoting flat tummy tea products for pregnant women...😬🙄 Are these celebrities that money hungry, that they would just promote anything to their millions of followers for a check????? pic.twitter.com/Y6w4qj7f59

— Kallie🌸👑 (@KallieM21) June 19, 2019
Another added, "This is so heartbreaking. The pressure that society places on women in general to have "perfect" bodies is absolute nonsense and should be illegal. And now we are placing those same pressures on pregnant people?"
Actress and activist Jameela Jamil also called out the model for the controversial paid-for post, writing, "FLAT TUMMY PRODUCTS FOR... PREGNANT WOMEN? Is this FDA approved? Are we... f**king... KIDDING?"
Amber is yet to respond to the backlash. In her post, she stated that the product is "safe to take while pregnant and breastfeeding."
According to Flat Tummy Co, their organic pregnancy tea is made with "USDA approved ingredients" including ginger root, rosehips, lemon balm, stevia, and rooibos.