Amber Rose And Kim Kardashian Post Instagram Photos Together
2 February 2016, 10:19 | Updated: 2 February 2016, 10:20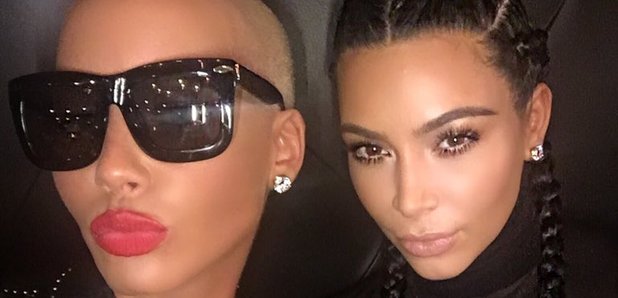 Has everything been forgiven?!
Kim Kardashian and Amber Rose have posted photos of themselves hanging out together on Instagram.
Kim and Amber, who previously dated Kim's husband Kanye West, have never seen eye to eye, with Amber feuding with both Khloe Kardashian and Kylie Jenner in the past.
It's unclear where or when the photo was taken.
Recently, Kanye brought Amber's name up in a Twitter rant towards Amber's ex-husband Wiz Khalifa.
"You let a stripper trap you," he wrote to Wiz Khalifa. "I know you mad every time you look at your child that this girl got you for 18 years."
Amber clapped back and eventually Kanye deleted his tweets.
It looks like the ladies are finally making peace.