Love Island 2019's Amber Gill 'Cancelled' After Controversial Instagram Post Surfaces
28 May 2019, 10:05 | Updated: 28 May 2019, 10:44
Amber Gill, a contestant on Love Island 2019, is being slammed on Twitter after the 21-year-old appeared to claim she "doesn't like black guys" in a resurfaced Instagram story.
Love Island 2019 is kicking off on 3rd June, and the contestants have finally been revealed. However, 21-year-old hopeful Amber Gill is already being 'cancelled' on social media.
Amber, a beauty therapist originally from Newcastle, has been called out after an Instagram story showing her to claim she "doesn't like black guys" has surfaced, a week before the new season debuts.
"Amber SICK of her life with another lad talking sh*te," the image is captioned. Amber, who goes by the Instagram handle @amberrosegill, can be seen holding two fingers up to the camera as a man appears to talk in her ear.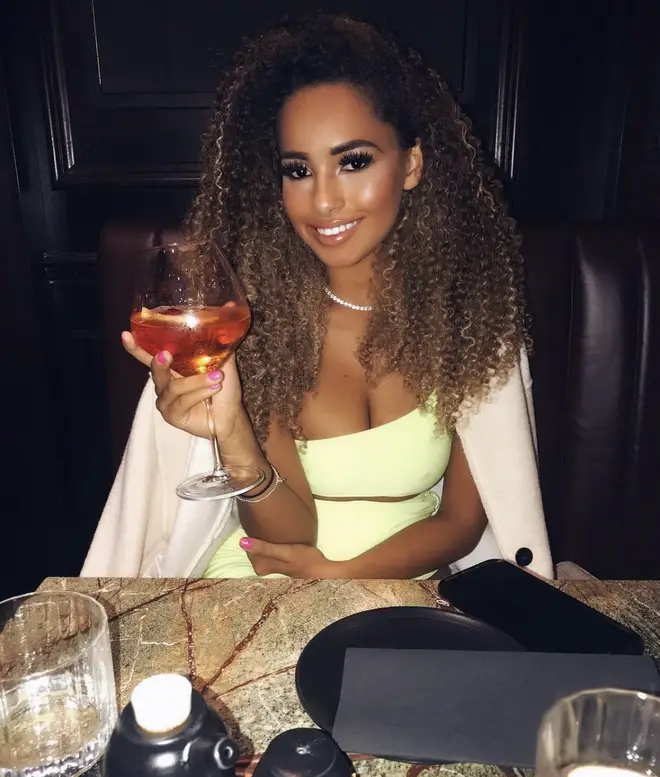 She quotes the unidentified male as saying, "'I seen you staring at me all night,'" before she writes underneath, "First of all I don't like black guys."
"Look at my face you know I'm about to boot off," she adds. After the images began circuiting on Twitter, users were quick to 'cancel' the reality show contestant as a result of her comments.
Amber is yet to comment on the post.
In the run-up to the show's release, Amber describes herself as having a 'big personality' and is 'always up for a laugh.' As for her type, she says she prefers 'tall guys who are muscly and athletic.'
"I want someone who is funny and that I can have fun with and doesn't take themselves too seriously because I am daft," she said.
"Looking at my past relationships, I don't really have a type, it's quite broad. If someone catches my eye then I'll go for them."