A Modern Day 'The Fresh Prince Of Bel-Air' Trailer Has Just Been Made & It Looks Lit
13 March 2019, 17:38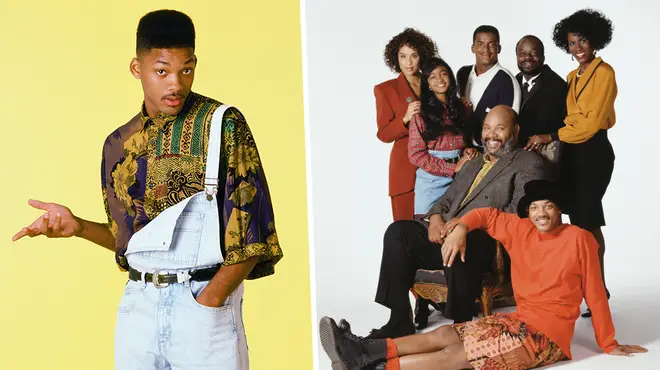 Fans post a Fresh Prince Of Bel-Air's movie trailer that has social media in a frenzy...
Fresh Prince Of Bel-Air is a fan favourite and will go down in history as one of the most iconic television shows of the 90s. Will Smith starred as the main character and elevated Will Smith's acting career to another level. Famous actor James Avery starred in Fresh Prince Of Bel-Air as Will's Uncle Phil. Uncle Phil is a TV dad for fans that watch Fresh Prince. Rapper J.Cole even mentions him in "No Role Modelz".
Although Fresh Prince Of Bel-Air has made it to Netflix and other modern platforms, there hasn't been any plans to reboot Fresh Prince. So, fans decided to take it into their own hands and created a a trailer for the show if it were to be recreated in 2019.
Bel-Air (2019) | Official Trailer (4K)
Sun-Squared Media created a fan-made film of what Fresh Prince Of Bel-Air would look like in 2019. The film hasn't been confirmed that it's being made, but it definitely seems like it has the potential to be picked up on by film companies.
Social media have totally run with the trailer and fans are urging that film companies should produce it. The film is simply titled, Bel-Air, but has a different concept of life would be like for Will in this day and age. The storyline has a gritty twist highlighting modern issues.
that fan made fresh prince movie trailer...........it needs to be a real movie damn

— dav (@bballdavid69) March 13, 2019
In the trailer, a character is wearing a #FreeMeek t-shirt. The trailer plays on current issues within society and shows Will's journey. Sun-Squared Media described the trailer as "What would happen if Will Smith made The Fresh Prince today? Bel-Air, a story of a kid from Philly whose life got turned upside-down... in 2019?".
The fan-made version of Fresh Prince shows Will Smith being sent to live with his Aunt Viv and Uncle Phil in Bel-Air after police catch him in possession of a firearm. Bel-Air doesn't look anything like the 90s sitcom and some fans have an issue with it. Some fans want it to be comedic like the 90s show and other love the modernisation and seriousness of the storyline.