WATCH: 21 Savage's Mum Reveals British Accent In Unearthed Video
6 February 2019, 14:04
21 Savage being from the UK has been the talk of the town, but the new craze is an old video resurfaced of his mother...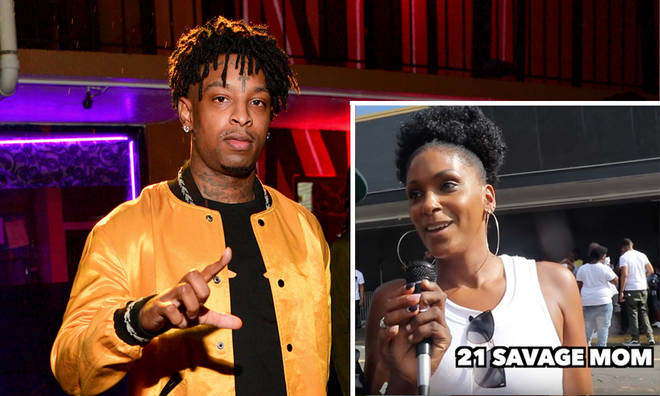 Atlanta raised, but London-bred rapper, 21 Savage, has recently been discovered for his UK nationality after being arrested by US Immigration and Customs Enforcement- ICE in Atlanta (Feb 3rd). An old YouTube video of 21 Savage and his mother talking has resurfaced since being arrested.
A YouTube video from August 2018, has recently resurfaced amid Twitter discussions of his Britishness. A fan posted "Wait naaa even 21 Savage' mum has a British accent wtff" with shocking emoji's and attached the link to the video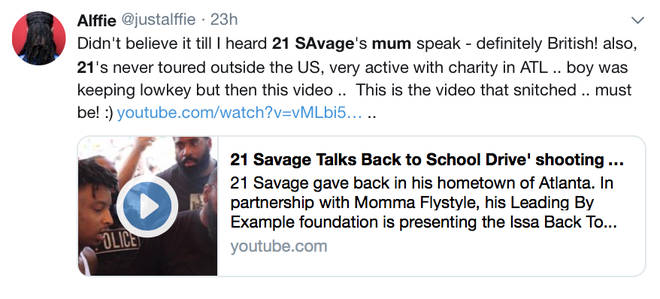 Fans were left shocked by how traditionally British 21 Savage's mum sounds with her accent in the video clip.
The video features 21 Savage, where he talks about the back to school drive shooting and gave back to kids for the 3rd annual ISSA DRIVE.
The Hip-hop star's mother, Heather Joseph, has the "most traditional British accent ever" as revealed by resurfaced video from YouTube.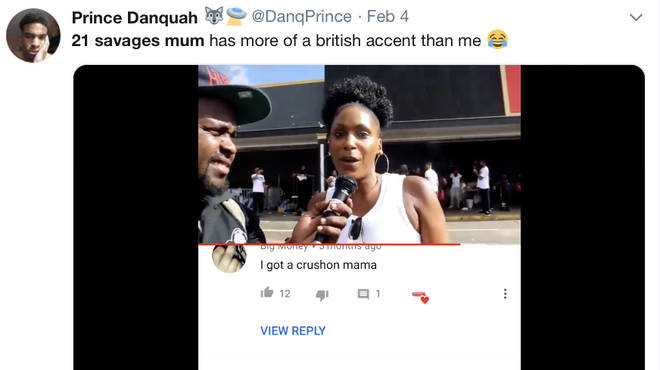 The 26-year-old was arrested by ICE in Atlanta after they discovered that he had moved to the US from Britain in 2005 under his real name Shayaa Bin Abraham-Joseph.
The "a lot" rapper arrived in the States legally, but allegedly could now be deported after it emerged that his visa expired back in July 2006 and was never renewed.
Rapper 21 Savage faces missing Sunday's (Feb 10th) Grammys, where he is nominated for Record of the Year for "Rockstar", after still being in custody.
21 Savage's mother took to Instagram to share how she felt on social media about the arrest.
She states "It's a damn shame when we live in a world where people thrive off and feed negative energy.. laugh at others who are going through real life challenges, fighting for their lives & freedom... sick of it! However in the end people will see! This too shall come to pass[.] Free 21 Savage,".