Tekashi 6ix9ine's Manager Reportedly Threatened To Shoot His Baby Mama & Daughter
15 October 2019, 11:14 | Updated: 15 October 2019, 11:16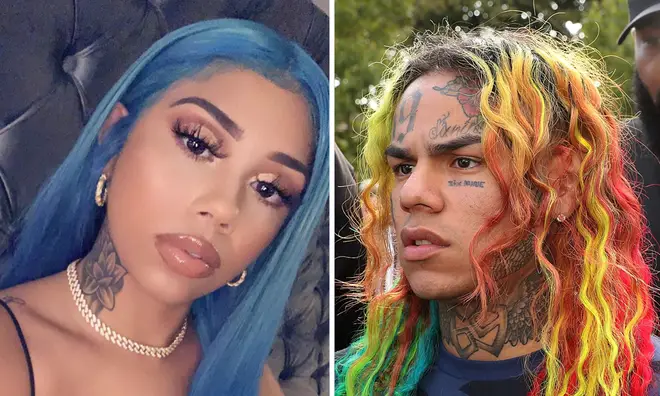 A newly leaked recording claims that Tekashi 6ix9ine's former manager made threats towards the rapper's baby mama and child.
Rapper Tekashi 6ix9ine has been in court testifying against members of the Nine Trey Bloods gang and two people he accused of kidnapping him have now been found guilty.
The rapper's former manager Kifano Jordan aka Shotti has also admitted to criminal activites including shooting five people - now alleged audio has leaked of the music executive reportedly threatening to shoot 6ix9ine's baby mama Sara Molina and their daughter.
According to reports, the courts released audio of Shotti allegedly saying "Sara's moving around in cars. I will f***ing - I will shoot Sara". The audio then reportedly includes Shotti saying "We don't give a f**k about women, children, kids."
The leak comes just days after Shotti reportedly admitted to shotting people in court whilst on trial recently.
According to news reporter Matthew Russell Lee⁠—who has been reporting on the Nine Trey Bloods trial, revealed that Shotti made the admission in an audio clip.
The audio clip was apparently played out loud in court during the trial. Shotti reportedly followed through with his admission by saying, "I earned my stripes". In the clip, Shotti also tells 6ix9ine, "We got to kill somebody, I drive around with a semi-automatic rifle."
> Download Our Free App For All The Latest Music News!