Pop Smoke Addresses Tekashi 6ix9ine Jail Situation In New Interview
9 August 2019, 11:06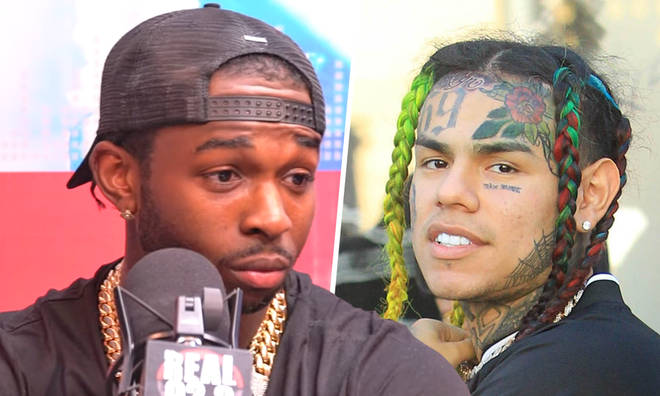 With his brand new music picking up heat in the streets, rapper Pop Smoke has found the time to speak out on Tekashi 6ix9ine in a new interview.
Tekashi 6ix9ine's story has been discussed by everyone from The Game to Fat Joe and now fellow rapper Pop Smoke has shared his thoughts on the whole situation.
In an interview with Real 92.3, Pop Smoke claimed that he felt 6ix9ine wasn't really a street guy and was pushed by other people into portraying someone he wasn't.
Discussing Tekashi 6ix9ine during the interview, Pop Smoke says, "To be honest homie, before homie started snitching and s**t, son was doing his thing."
He goes on to add, "He was doing his thing. N***as can't take that away from the homie. I don't think he was a real street n***a, you feel me? And I feel like that's where people f***ed up by portraying -- making him portray that s**t. He's not a street n***a. I think he was trying to portray something he really didn't understand."
It's the first time Pop Smoke has addressed Tekashi 6ix9ine's legal situation but with the 'Dummy Boy' rapper set to face a hugely anticipated trial in September, we're pretty sure he won't be the last.
Pop Smoke's words come just days after Tekashi 6ix9ine's baby mama teased her new rap career by dissing her ex, Smokepurpp and Nicki Minaj in a brand new song.
Tekashi 6ix9ine is currently in jail awaiting trial for charges including alleged racketeering amongst others.The rapper has maintained his innocence and is set to face trial on 4th September 2019.
> Download Our Free App For All The Latest Music News