Tekashi 6ix9ine's "Misogynistic" Music Will Used Against Him Ahead Of Trial
6 September 2019, 13:48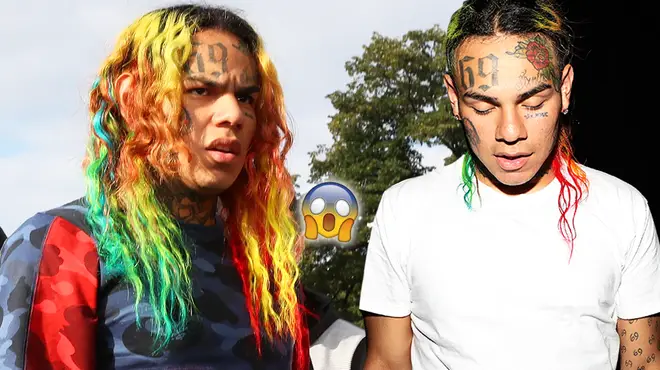 Rapper Tekashi 6ix9ine's music videos and lyrics will be used against him in court. The Judge allowed for the videos to be used for the jury's benefit.
Tekashi 6ix9ine's trial is soon approaching on the 9th Sept, urging prosecutors and his defence team to strengthen their case. Prosecutors working on 6ix9ine's case are arguing that his music videos and song lyrics.
The "FEFE" rappers artistry is being used against him in his upcoming trial. The prosecutors believe that hip-hop is form of expression and doesn't quite qualify as an "art". Therefore, the music is more emotive rather than creative.
According to PageSix, Judge Paul Engelmayer has allowed for Tekashi 6ix9ine's music videos to be screened for the jury's benefit.
Judge Engelmayer will allegedly allow clips from "BILLY," "GUMMO" and "KOODA" to be showed in court. The Judge was approached by the prosecutors who argue the lyrics are filled with themes that reflect his character.
The lyrics taken from his songs were said to be filled with "rank misogyny" by Englemeyer. The judge seemed confused about how to qualify 6ix9ine's rap career.
After the judge reportedly was puzzled by the term "Rap musician", 6ix9ine's attorney Deveraux Cannick responded with the term "rap artist."
The Judge went on to clarify "That raises the age-old issue of 'what is art?'", questioning whether Tekashi's music qualifies as art.
The reports also confirms that Englemayer seemed stricken by lyrical components, citing "misogynistic segments that could be unfairly prejudicial, as well as repeated threats to kill the rival rapper's mother." Not to mention the "explicit sexuality."