Tekashi 6ix9ine's Ex-Manager 'Shotti' Spotted In Shackles Ahead Of Trial - WATCH
5 September 2019, 12:56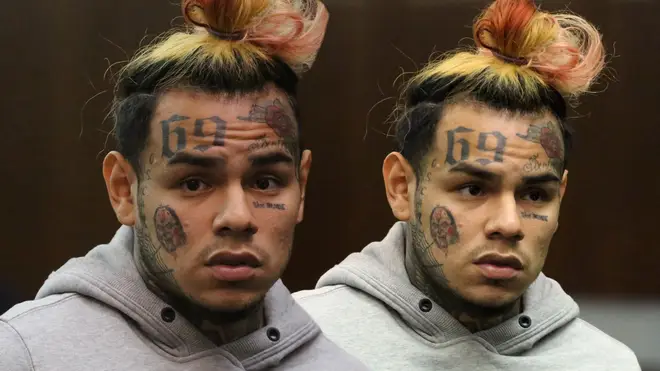 Kifano 'Shotti' Jordan is facing a potential life sentence in jail for his involvement in the Tekashi 6ix9ine case, and has been spotted walking to his cell in chains.
Kifano 'Shotti' Jordan, the former manager of incarcerated rapper Tekashi 6ix9ine, has been spotted in shackles ahead of his upcoming trial.
A few weeks ago, the first images of the Treyway Entertainment founder in jail surfaced, showing him in a beige jumpsuit and throwing up a peace sign.
This week, the 'FEFE' rapper affiliate was filmed being escorted from the courtroom to his jail cell with chains around his ankles and his hands in cuffs. See the video here.
Back in March, Shotti pleaded guilty to firearms offences in connection with a number of robberies and crimes committed alongside 6ix9ine and other members of the Nine Trey Bloods
He reportedly plead guilty to "using and possessing a firearm in furtherance of a crime of violence" as well as "discharging a firearm in furtherance of a crime of violence."
Prosecutors reportedly want Shotti locked up for 15 years, which is the mandatory minimum. His sentencing is scheduled for tomorrow (September 6th.)
"The defendant is one of the most culpable Nine Trey members charged in this case. He was a high-ranking member of Nine Trey andengaged in multiple acts of violence, including several shootings," said United States Attorney Geoffrey S. Berman. 
Tekashi is scheduled to appear in court later this month. According to TMZ, the rapper is fearing for his family's safety ahead of a testimony he's expected to make.