Tekashi 6ix9ine's Life & Crimes Are Being Turned Into A Docuseries
18 October 2019, 12:46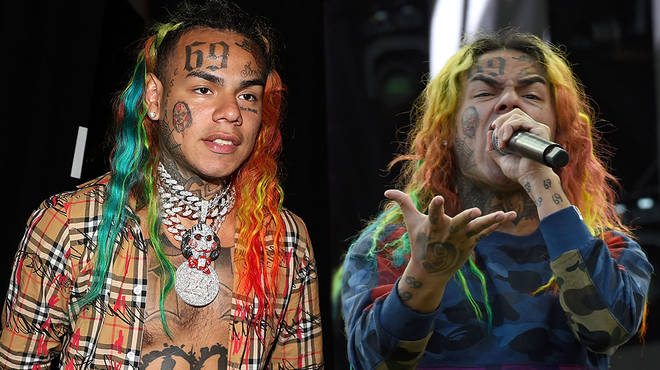 Showtime have announced that a Tekashi 6ix9ine docuseries is in the works. The docuseries will be exploring the rappers life, career and crimes.
Showtime has announced that a new three-part documentary series called SuperVillian, will explore the "life and crimes" of Tekashi 6ix9ine.
The show was inspired by a 2019 Rolling Stone feature "Tekashi 6ix9ine: The Rise and Fall of a Hip-Hop Supervillain." The show will be produced by Imagine Documentaries, Lightbox, and Rolling Stone.
The new series was announced shortly after the announcement of Snapchat's 6ix9ine documentary series produced by 50 Cent. News about 50 Cent's "Tekashi69 VS The World" documentary series came about last month.
The series is set to explore how Daniel Hernandez became Tekashi 6ix9ine. It will detail how 6ix9ine became so successful in a short amount of time.
The show will also delve into the moves Tekashi made which lead to him trying to become a successful rapper ultimately landed him in prison.
The Bushwick native rapper (born Daniel Hernandez) is currently in federal custody awaiting sentencing after testifying against his former fellow gang members.
Since the testimony, many hip-hop artists have spoken out about 6ix9ine disrespecting "street code".
The 23 year-old rapper has been labelled a "rat" and has been referred to as "snitch9ine" for cooperating with federal authorities.
Tekashi 6ix9ine's sentencing date was recently moved up from January 24, 2020 to December 18, 2020.