Power Actor Rotimi Turned Into Tekashi 6ix9ine With Trolling "Snitch" Meme
16 October 2019, 14:47 | Updated: 16 October 2019, 14:53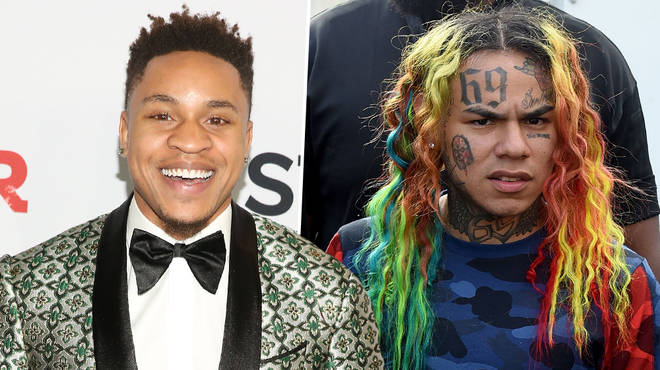 Actor Rotimi, who plays the character Dre in Power, has reacted to a savage "snitch" meme, which is circulating the internet. The meme compares Dre to rapper Tekashi 6ix9ine.
Power star Rotimi has shared an hilarious meme with his fans on Instagram. The internet spawned a meme of Rotimi's character Dre, who can be quite sketchy - but always fends for himself, regardless of what measures it takes.
The actor who stars in the American Drama series recently took to Instagram to react to a 'hilarious meme'. The meme connected his on-screen federal informant character Dre, to New York rapper Tekashi 6ix9ine.
On Tuesday (15th Oct) Rotimi took to Instagram to repost a savage meme which has been circulating the internet. The meme displays Power character Dre's face, turned into Tekashi 6ix9ine, with his signature rainbow coloured hair.
The reference and common trait between the two is that; Dre is considered a "snitch" (a federal informant) in the show, and 6ix9ine has been labelled a "snitch" since he cooperated with federal authorities in his racketeering case.
On Sept 17, Tekashi 6ix9ine testified against former members from Nine Trey Bloods Gang and who allegedly kidnapped the rapper in July 2018.
Ever since the "GUMMO" rapper exposed details of his former gang, many artists within the hip-hop community have called him out for disrespecting "street code". He has been labelled a "rat" and "snitch9ine" all over the internet.