Tekashi 6ix9ine's Girlfriend Brutally Trolls Him With "Rat" Comments On Instagram
15 February 2019, 10:44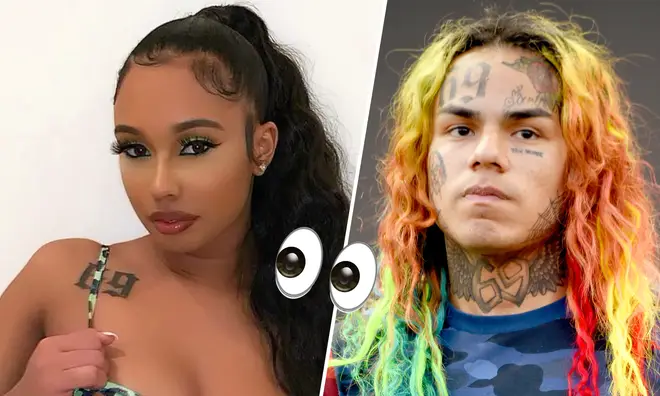 Jade, who is currently dating incarcerated rapper Tekashi 6ix9ine, called her boyfriend a "rat" as she trolled him on Valentine's Day with an Instagram post.
Tekashi 6ix9ine's girlfriend Jade took a moment to shout out her incarcerated boyfriend on Valentine's Day - but not in the traditional sense.
Jade, who goes by the handle '_ohsoyoujade' on Instagram, has been dating the 'DUMMY BOY' rapper for a few months now, prior to his infamous racketeering arrest the end of last year.
6ix9ine, real name Daniel Hernandez, has been accused of 'ratting out' his accomplices during his time in jail. And while he sits behind bars, it appears Jade is taking over on the trolling front.
"I always knew you were a rat a** n***a," wrote Jade alongside a photo of her other half sitting on a car. "Because you always knew the right things to say."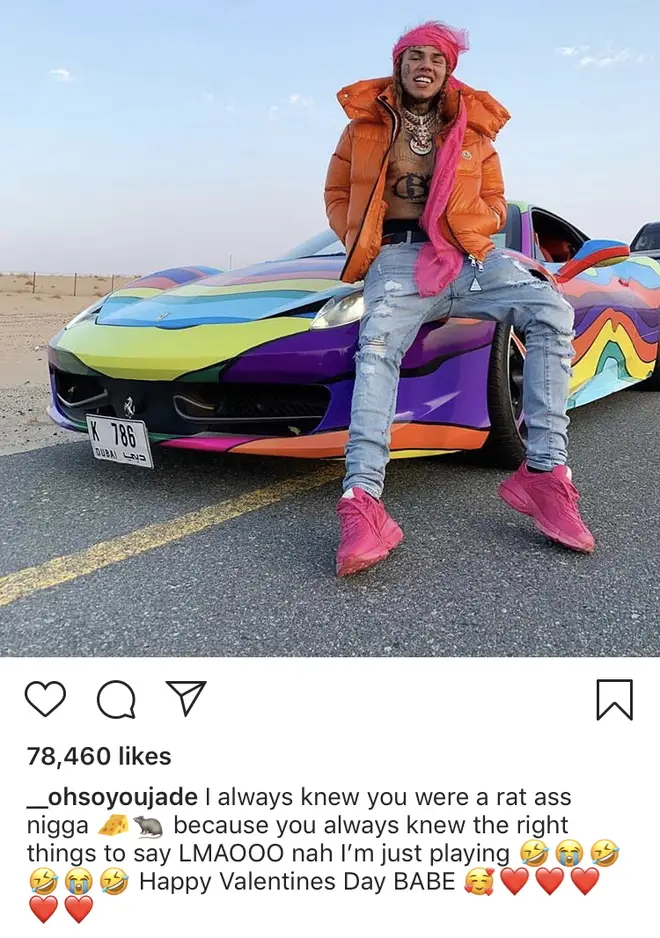 There doesn't appear to be any signs of genuine drama between the pair, however, as Jade signed off her tongue-in-cheek post with a loved-up message.
"Nah I'm just playing," she wrote, adding "Happy Valentines Day BABE," with a reel of love heart emojis. Jade visited her beau in prison a few weeks ago as he awaits his upcoming trial.
Meanwhile, Sara Molina, the mother of 6ix9ine's three-year-old daughter, recently unearthed a number of claims against the rapper. Molina claims Hernandez physically and sexually abused her during their relationship.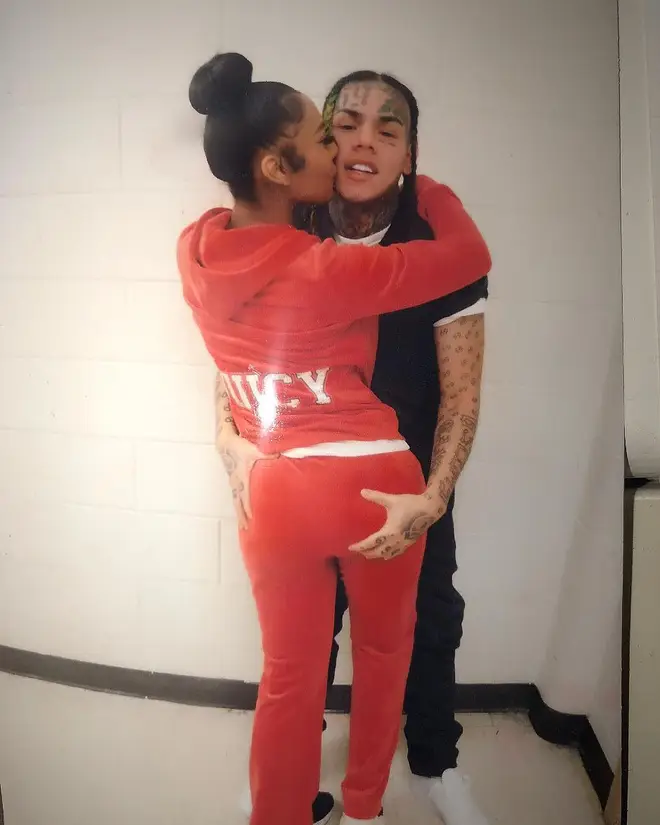 Molina dated the rapper for a number of year prior to his rapid rise to fame, and claims he "raped her" and "beat her up" during their tumultuous relationship.
In related news, 6ix9ine's full guilty plea was recently made public, and outlines specifically the crimes the rapper admits to doing, as well as his involvement with the Nine Trey Blood Gang.