Tekashi 6ix9ine's Girlfriend Posts New Photo Of Him Without Rainbow Hair In Jail
23 August 2019, 10:56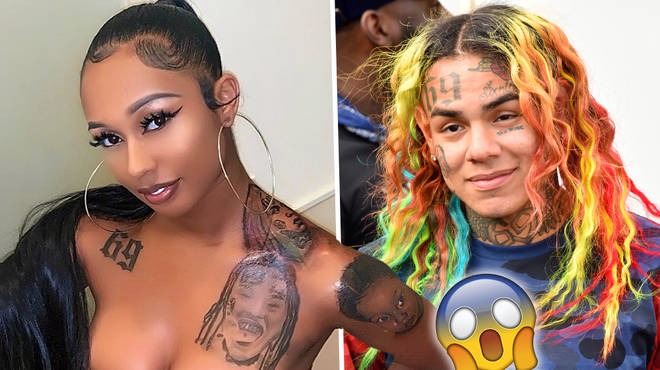 Jade, who is Tekashi 6ix9ine's girlfriend, shared a photo of the rapper behind bars without his rainbow hair. The internet sensation revealed the last time she saw 6ix9ine.
Tekashi 6ix9ine's girlfriend Jade has shared a new photo of the rapper in jail without his signature rainbow hair. The Bushwick rapper is currently behind bars on federal racketeering charges.
The social media sensation recently took to her Instagram stories to answer a fan who asked about the last time she got to see 6ix9ine. That's when the Instagram star responded with a cute photo of the pair together.
On Thursday (22nd Aug) Jade opened up her Instagram for her fans to ask her questions. When one fan asked "When was the last time you visited him", Jade responded with a photo of the the couple kissing behind bars.
Although Jade doesn't exactly say when she last saw him, the picture implies that it was recent.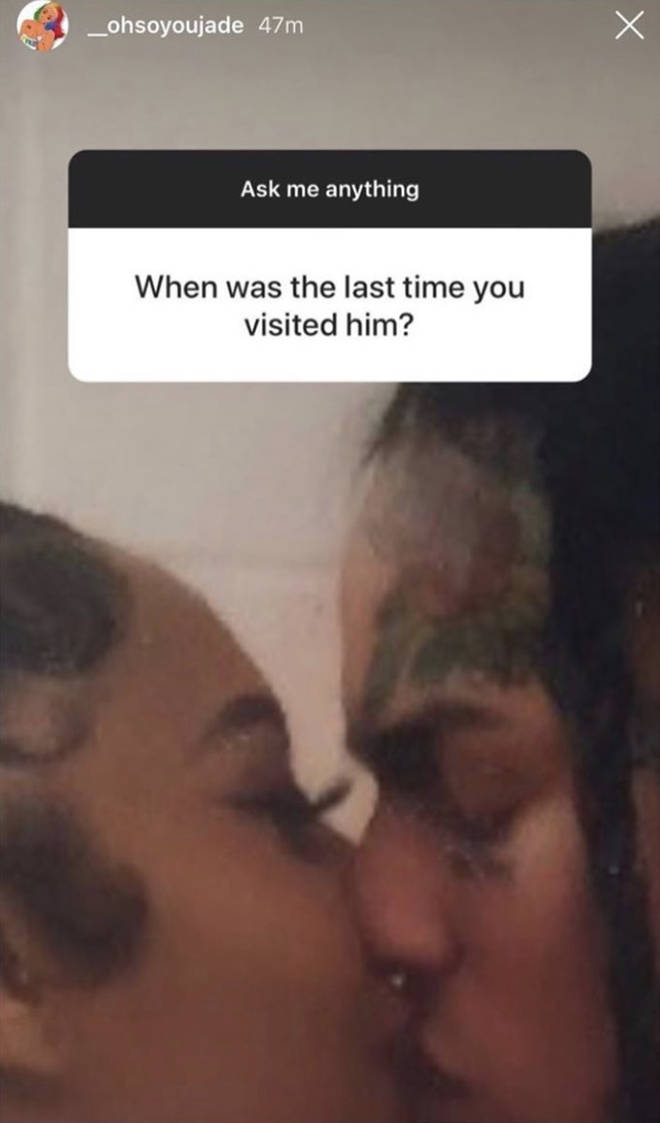 In the photo, the pair can be seen locking lips, looking very much beau'd up. Fans have spotted that Tekashi's hair looks as though he has grown out his multicoloured hair.
It would be very difficult for Tekashi to get ahold of hair dye in prison, so it adds up that his roots have just come through.
When Tekashi was first imprisoned, details regarding whether he would be eligible for conjugal visits were unclear.
However, due to Jade's photo, it seems as though he's able to see his girlfriend from time to time. The photo Jade uploaded isn't the clearest photo, however, it gives a glimpse of what 6ix9ine is looking like in jail.