Tekashi 6ix9ine "Fears For His Family's Lives" Ahead Of Upcoming Kidnapping Trial
21 August 2019, 17:20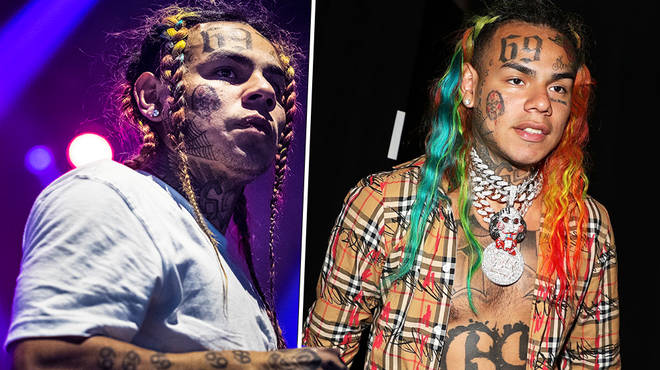 Bushwick rapper Tekashi 6ix9ine is reportedly scared for his families lives, ahead of his scheduled court date. The 23 year-old rapper will be testifying in court for his kidnapping case.
Tekashi 6ix9ine is worried for his families safety ahead of his court case. The 23 year-old rapper is unable to fend for his family as he is currently in prison facing charges of racketeering, conspiracy, firearms offences and drug trafficking.
The "GUMMO" rapper is scheduled to testify in court next month for his kidnapping case. The controversial rapper was allegedly pistol whipped, kidnapped, and robbed in Aug. 2018, leaving him hospitalized.
According to TMZ, 6ix9ine is that he's fearing for his family ahead of a testimony he's expected to make in court next month.
Anthony Ellison, who was previously a part of 6ix9ine's management team, has been accused of kidnapping and assaulting the rapper.
Ellison's lawyer has reportedly stated that 6ix9ine staged his own abduction to get a buzz for his album promo.
However, 6ix9ine is reportedly scared that the Nine Trey Bloods, who police believe Ellison is associated with, may retaliate against his family.
The "FEFE" rapper is reportedly set to testify that Ellison is responsible for the kidnapping and assault. However, 6ix9ine is but he's also worried that could result in his mother or brother being targeted.
The controversial rapper is also reportedly scared for his own life in prison, under the impression he'd be a mark by associates of Ellison for the rest of his life.
In February, reports emerged that Tekashi 6ix9ine paid a lot of money to keep his mother and brother safe with extra security.
If Ellison settles for a plea deal, 6ix9ine is required to cooperate with the feds. However, 6ix9ine has received severe backlash since allegedly cooperating with police by the hip-hop community.