Future Takes Shots At "Rat" Tekashi 6ix9ine After Trial Testimony
20 September 2019, 17:25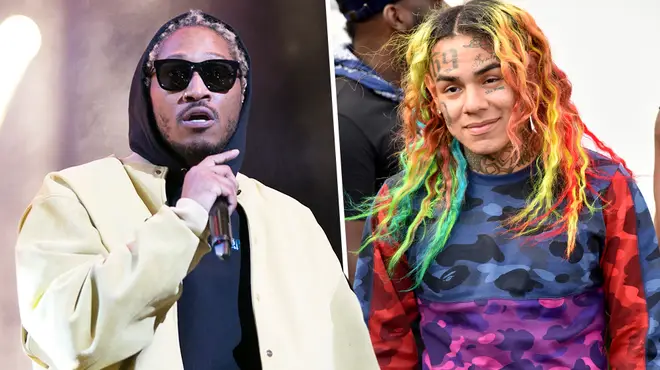 Rapper Future has taken to Instagram to take shots at Tekashi 6ix9ine for "snitching" during his trial on Tuesday (Sept 17).
Future has taken to Instagram to call out Tekashi 6ix9ine after he exposed details of the Nine Trey Bloods gang during his testimony on Tuesday (Sept. 17)
Although there are several reports claiming 6ix9ine was set to testify against his two former associates from Nine Trey Bloods, fans are still shocked by 6ix9ine cooperating with the police.
The rapper exposing details about the hierarchy of the gang, who was involved and what role people played.
Many rappers and people within the hip-hop community have taken to social media with their reactions to 6ix9ine taking the stand. Future took to Instagram to let everyone know 6ix9ine is not the only federal informant in the world. 

"Free Chuck..I miss my brother I miss Seth...f*ck u snitch a** hoes y'all ain't no diff from that kid tikashe 😂 rats 🐀," Future said in a post to his Instagram Stories. 
Meek, Lil Durk & Snoop Dogg have also spoken on Tekashi 6ix9ine being a "snitch". Many other hip-hop figures shared their thoughts on the situation as well.