Maya Jama Claps Back At Fan Who Said She Was "Partying To Forget" Stormzy Split
27 August 2019, 11:26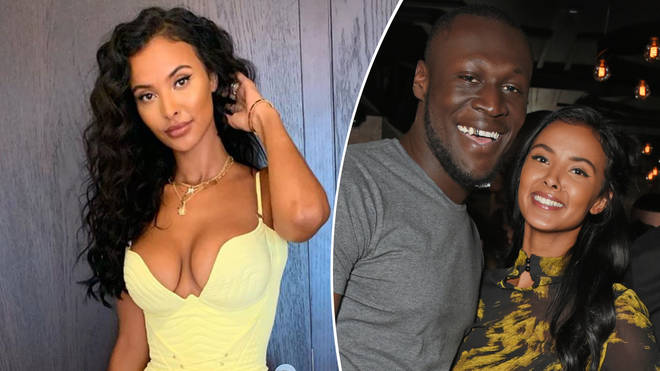 The television host, 25, fired back after someone suggested she was partying in order to heal a "broken heart" following her recent split with rapper Stormzy.
Maya Jama responded after one of her followers suggested she was "partying to forget" her recent split with Stormzy.
The 25-year-old entertainment personality posted a photo of herself enjoying Notting Hill Carnival over the weekend, a week after confirming her break-up with the rapper, 26.
"Baby welcome to the party" she captioned the snap of herself wearing a purple two piece. A follower then commented, "When the hearts broken so you just party to forget."
Jama wasn't pleased with the assumption, however. Clapping back, she wrote, "or you just love carnival an you go every year."
People defended Jama in response to the comment. "She goes every year so going is nothing to do with a break up," wrote one, "just simple routine."
"People really expected her sit at home and cry," wrote one, while another added, "Your life isn't over after a break up."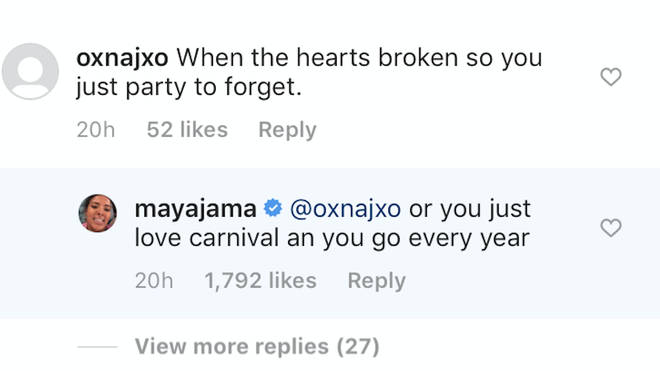 "I'm glad she is out having fun instead of moping around over a cheater .. go on Maya live your best life," wrote one user, alluding to the cheating claims surrounding the couple's split.
Rumours swirled on social media claiming Stormzy cheating on Jama with singer Jorja Smith. Representatives for Stormzy strongly denied the claims soon after.
Both Maya and Stormzy, who dated for four years after meeting at Red Bull Culture Clash in 2014, are yet to publicly comment on the breakup.