Maya Jama Claims People Saw Her "Public" Stormzy Split "As Entertainment"
2 October 2019, 17:10 | Updated: 16 January 2023, 11:45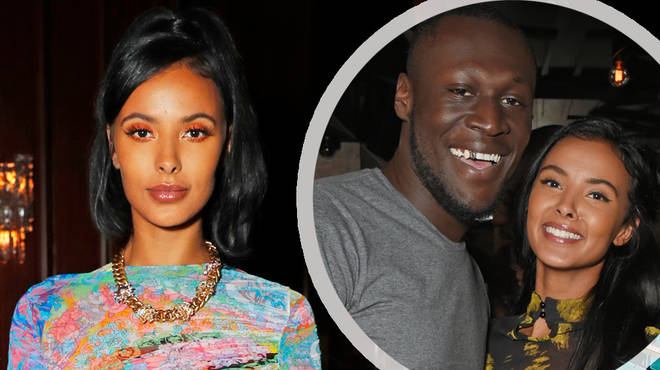 Media personality Maya Jama speaks out for the first time on her break up with rapper Stormzy. She details how she felt after the split and what her future plans are.
Presenter and model Maya Jama shocked fans when they learned of her and rapper Stormzy suddenly breaking up this summer, after four years. 
During an interview with ES Magazine, Jama spoke about the break being public and displayed infant of the world. She also talks about how she feels about being single again.
The presenter opened up and revealed that the public break up "felt very real".
Jama told Es Magazine "I used to read magazines when I was little and see all these Hollywood people break up and they didn't feel like real people," she said. "And then when you're in that position, you're like, 'Oh sh*t, it's very real'. 
The media personality added "Everybody just sees it as entertainment". However, Jama admitted that she was keen to move on.
"These things never last that long," she continued. "People find something else to talk about." Jama said referring to people's attention being on them splitting up.
The social media sensation revealed she has embraced being single and spends a lot of time with friends since moving out of the couple's home in South-West London.
Maya Jama said "I forgot how much I loved just literally being in a house with loads of my friends, eating, talking, drinking. I was like, 'I miss this a little bit.'
"I'm having fun. I live on my own now. Solo b*tch. I've got this little flat that reminds me of a Sex And The City apartment. But without the sex. I feel like the world's my oyster."
Jama revealed that she was "scared" of dating, adding: "I haven't been single in so long, how do you flirt anymore?! I've been basically with my friends 24/7." Jama responded "Can you imagine?" after being asked about using dating apps.
The star celebrated her 25th birthday with Stormzy just days before they split up. However, the Jama is looking forward to her future.