Stormzy Responds After Being Accused Of Racism Over Cambridge Scholarship For Black Students
17 August 2018, 12:05 | Updated: 17 August 2018, 12:07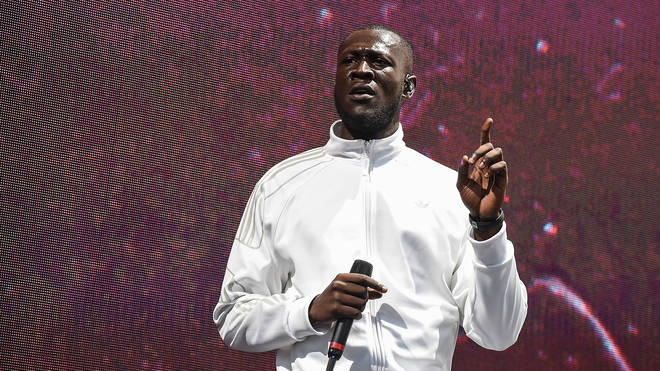 Stormzy wasn't impressed with the backlash...
Stormzy has fired back at claims that his plans to offer scholarships to Cambridge University for black students is racist.
The Grime MC, who announced the incredible news yesterday, faced criticism from some fans who suggested that his actions were discriminating against people from other racial backgrounds.
Stormzy, real name Michael Omari, took to Instagram Stories to respond to a fan who attempted to slam his actions via private message.
"You bang on about how racism is still about yet you open a scholarship for '2 black underprivileged students'," said the fan.
"What about white underprivileged students but of course if a white person put this, you would go mad saying it's racist. Get a grip you m*ng."
After seeing the message, Stormzy brutally responded, saying: "I've never ever ever rated you. Yeah s*ck your mum and f*ck off. Shut the door on your way out."
He captioned the conversation: "For everyone messaging me 'why just black students' this is my reply and explanation and I'll leave it as that."
See the exchange below:
(Warning: The screenshot below contains strong language that some may find offensive.)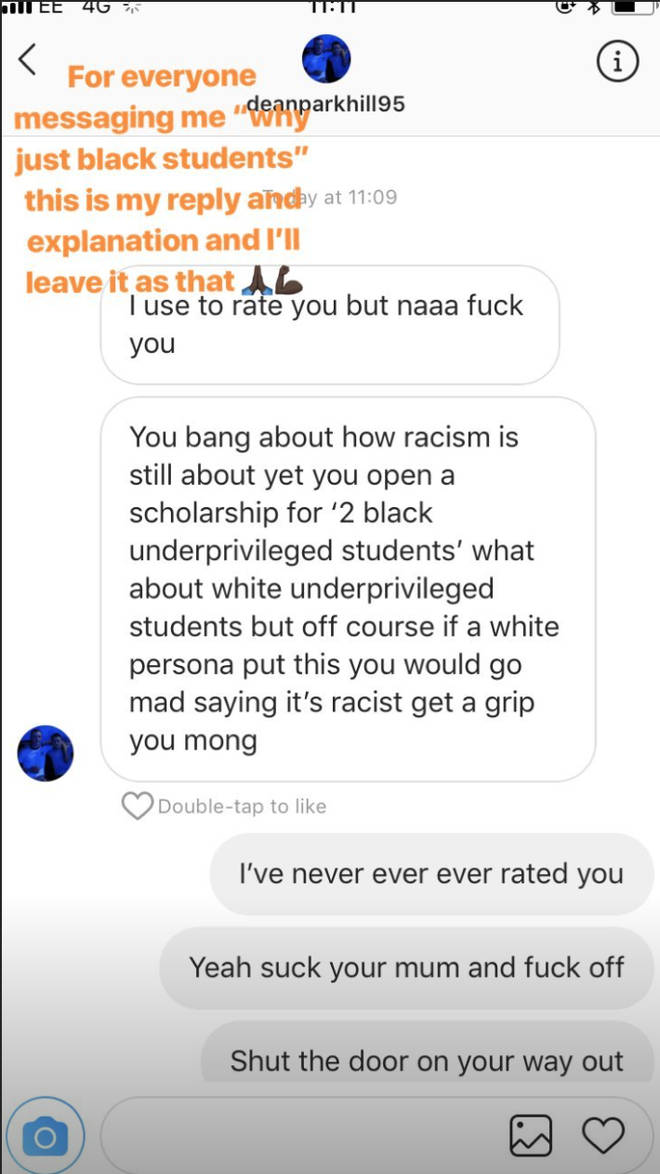 Meanwhile, Stormzy made a surprise appearance at his old school Harris City Academy in Croydon, as A-Level students were opening their results.
The Grime MC is rumoured to be currently working on the follow-up to his chart-topping debut album 'Gang Signs & Prayer'.