Rihanna Accused Of "Ripping Off Fergie" On New N.E.R.D Comeback Single
2 November 2017, 13:17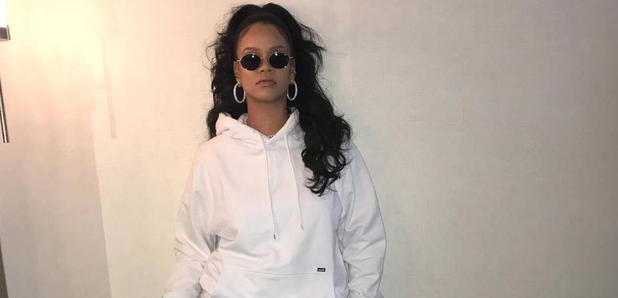 Have you noticed any similarities?
Following a short musical hiatus, Rihanna returned on N.E.R.D's new comeback single 'Lemon'.
The 'Wild Thoughts' singer surprised fans by rapping over the Hip-Hop group's signature uptempo beat.
Listen to 'Lemon' below:
The song is rumoured to be taken from N.E.R.D's upcoming album 'No One Really Ever Dies'.
However fans on social media have noticed that Rihanna sounds a lot like Fergie on the track.
rihanna has a hella fergie circa 2006 flow on this track tho

— mack (@themackint0sh) November 1, 2017
omg listening to lemons a second time and rihanna does sorta rap like fergie which makes sense since she's also a singer & rapper too

— (@rihalright) November 1, 2017
You can't tell me Rihanna doesn't Sound exactly like Fergie when she raps.

— fka purple papi (@Thynative) November 1, 2017
If I didn't see her name as the feature, I would've thought this was Fergie not Rihanna

— Fuego (@fuego782) November 1, 2017
Rihanna sounds exactly like fergie in the new N.E.R.D song

— jaime sel (@jaysaprocky) November 2, 2017
Yooo Rihanna just stole Fergie flow!!! #Lemon

— D ALEX (@StillBreathin_) November 1, 2017
Lmao @ Rihanna sounding like Fergie on this new track.

— Block-A-Fella (@_ThatsQuise) November 1, 2017
I feel like this NERD song with Rihanna was sent to Fergie and she rejected it ... pic.twitter.com/siILPhzOGo

— €! (@uberheelx) November 1, 2017
That N.E.R.D and Rihanna sound like a Fergie b-cut track. pic.twitter.com/vA5bTjlGF6

— Aaron Rivera (@AaronTheEra) November 1, 2017
Fergie recently released her second studio album 'Double Dutchess'.
Meanwhile, Rihanna is rumoured to be currently working on her upcoming ninth studio album.
According to reports, she plans to release a new solo single next week.