Rihanna says she feels "attacked" by "ridiculously fun" viral game for black people
4 December 2019, 16:59 | Updated: 6 December 2019, 10:08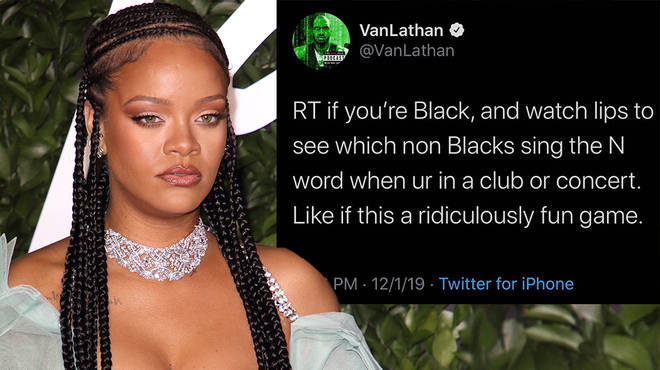 Singer Rihanna has chimed in on the idea of Van Lathan's game for black people. The game is described as a "ridiculously fun game".
Rihanna has commented on a game made by ex-TMZ reporter Van Lathan. He describes the game as a "ridiculously fun game" made for black people.
Van uploaded an image to his Instagram feed of a recent tweet he wrote, detailing a game he plays at the club.
The premise of the game is about black individuals watching their non-black people in a club or concert, to see whether they're singing along to a song. The catch is to see whether the non-black people say the N-word or not. 
On Monday (Dec 2nd) Lathan's Instagram post read "RT if you're Black, and watch lips to see which non Blacks sing the N word when ur in a club or concert. Like if this a ridiculously fun game," he wrote.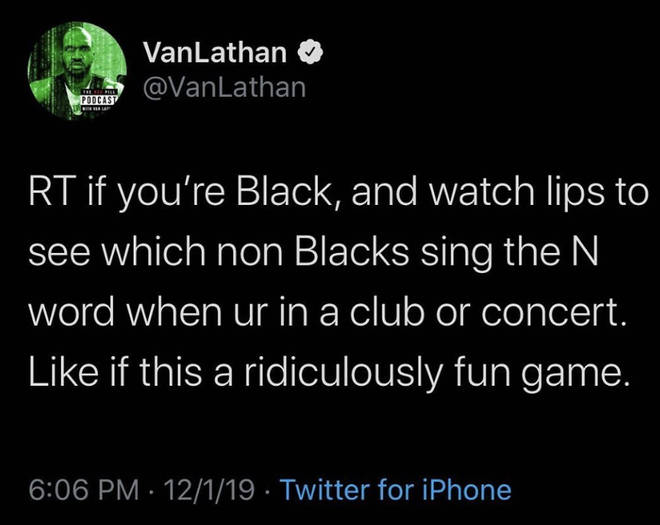 The caption to the game read "This is my life. I make bets with myself on who'll do it. When someone skips the word, I give myself 40 acres. When they say it, I give myself a mule. Right now I have 80 acres and 1 mule. Let's see how things go."

Rihanna, who seemingly agreed that she's played the game before, left a comment on Van's post.
She wrote "I feel attacked 😩🙈🤷🏿‍♀️" in the comment section. The "Work" singer did not disclose how many mules or acres of land she's got from playing the game.
What's your thoughts on the game ?