Rihanna Responds To "The World's Richest Female Musician" Title In New Interview
21 June 2019, 16:25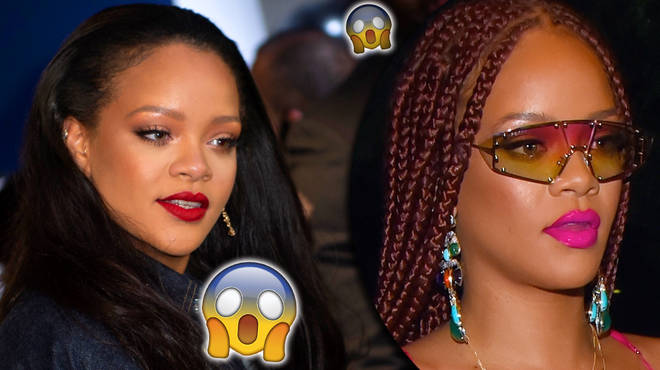 Rihanna has finally spoken out on Forbes' listing her as 'The World's Richest Female Musician' during a new interview. The superstar reveals that she thinks it's "weird"
Earlier this month, Rihanna was announced as "The World's Richest Female Musician" by Forbes. The singer, style icon and business woman has a net worth of a whopping $600 million, which is more than any other female musician.
Since the announcement, Rih Rih didn't seem to really address it. However, the 31 year-old superstar has now spoken out about being crowned the world's richest female musician
During the E! Red Carpet & Award Shows, Rih opened up about how she feels being honoured by Forbes with a huge story.
The "Work" singer appeared humble, yet proud of herself humble as the reporter asked about the "the most incredible nomination at the top of the list in Forbes".
Rih responded:"Forbes is one of those funny things". She continued :"It's like you're rewarding people for being rich or something. It's weird," she admits, "I never got used to it."
After Rih got the "weirdness" about it out of the way, she revealed that "it's nice, it's nice".
They also spoke about her billionaire boyfriend, Hassan Jameel. The reporter asked the Bajan queen if Jameel has helped her build any of her success. That's when Rih dropped a bomb.
Rih responded: "Oh Hassan is actually an incredible designer," while laughing and swiftly changes subject.
The Fenty founder also went on to talk about creative conflicts she experiences with her business partner . The star also covers how her weight fluctuations inspired her to create clothes that make real women feel confident.
Check out the interview here