Rihanna Fans Are Convinced She's About To Drop New Music After Spotting A HUGE Hint
5 August 2019, 10:39
Fans of the singer, who is yet to release her long-awaited ninth album, believe new music is on the way after spotting that a 'pop star' has been booked for some major late night shows.
Rihanna is giving nothing away when it comes to the release of her new album. We know she's working on it - furthermore, back in January, her producer The Dream claimed that it's "about done."
And, as fans eagerly await the release of the 31-year-old singer's first full-length album since 2016's 'ANTI', a supposed hint has got them very hyped.
Sources claim that a "big female pop star" has allegedly been booked from some of the biggest late night talk shows in the US for an "unprecedented TV takeover" on Thursday, 8th August.
A big female pop star has booked all major late night shows for an unprecedented TV takeover on Thursday, August 8.

Fans are convinced Adele or Rihanna are about to drop their comeback single/album. Who do you think it is? 💿 👀 pic.twitter.com/JsSoELKn9u

— Pop Crave (@PopCrave) August 4, 2019
The shows include appearances on Stephen Colbert, Jimmy Fallon, Seth Meyers, Conan and Jimmy Kimmel.
Now, the shows may not be referring to the same guest, as the report points out. However, it's pretty coincidental that the mysterious guest spots are all occurring in the same week.
"OMG please let it Rihanna please!!!!" wrote one excited fan, while others suggested that it could also be Adele, who is rumoured to be working on her comeback record.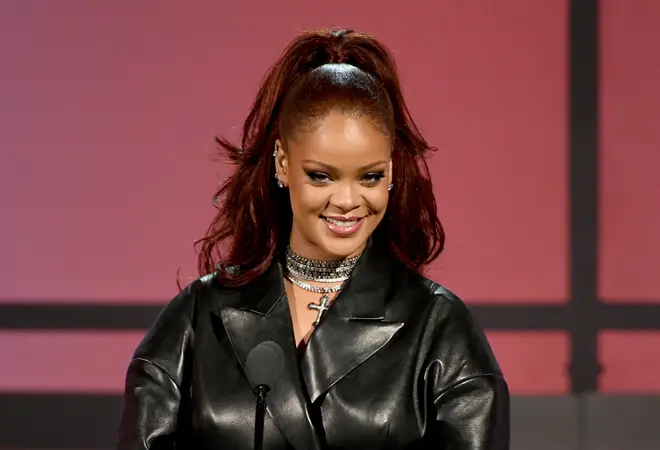 Rihanna is yet to respond to the reports - and, to be honest, if it's supposed to be a surprise appearance, she's not likely to. Could this finally the return of RiRi?
As for the album's sound, Rihanna confirmed that the project will be a reggae album in her June 2018 cover interview for Vogue magazine, which she later confirmed once again during her interview with T magazine.