Rihanna Responds After Secret Album Full Of Unreleased Songs Leaks Online
4 March 2019, 12:26 | Updated: 4 March 2019, 12:28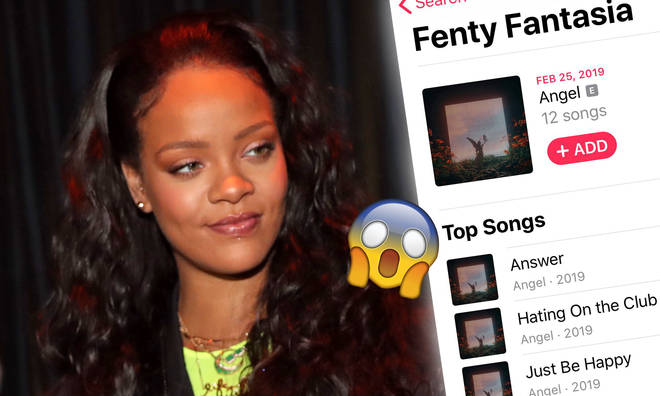 A new Rihanna album full of unreleased songs recorded by the Bajan artist has leaked online and charted on Apple Music.
While the rest of the world waits in anticipation for Rihanna's upcoming album, it appears a new unreleased album recorded by the 'Needed Me' songstress has surfaced online.
Rihanna - who has reportedly almost finished a long-awaited double album - can be heard singing on a number of tracks under the moniker 'Fenty Fantasia' on a secret album named 'Angel'.
The album leaked on Apple Music over the weekend and debuted at #67 on the Worldwide iTunes Albums Chart, with track names including 'Sexuality', 'B*tch I'm Special' and 'Counterfeit'.
The new fanmade album of unreleased Rihanna songs/old leaks released under a random name has debuted at #67 on the Worldwide iTunes Albums Chart. pic.twitter.com/1mHecngU9U

— Fenty Stats (@FentyStats) March 2, 2019
Fans soon picked up on the new album leak and took to social media in search of answers, with some quizzing the 31-year-old songstress herself.
Rihanna hopped in her Instagram mentions to speak on the matter after one user questioned "What's with this mess Rih? Get their a** to jail asap."
"Sh*ts crazy," replied Rihanna. The tracks were also posted on YouTube, while some fans suggested that some of the songs have actually been on the video-sharing site for "years".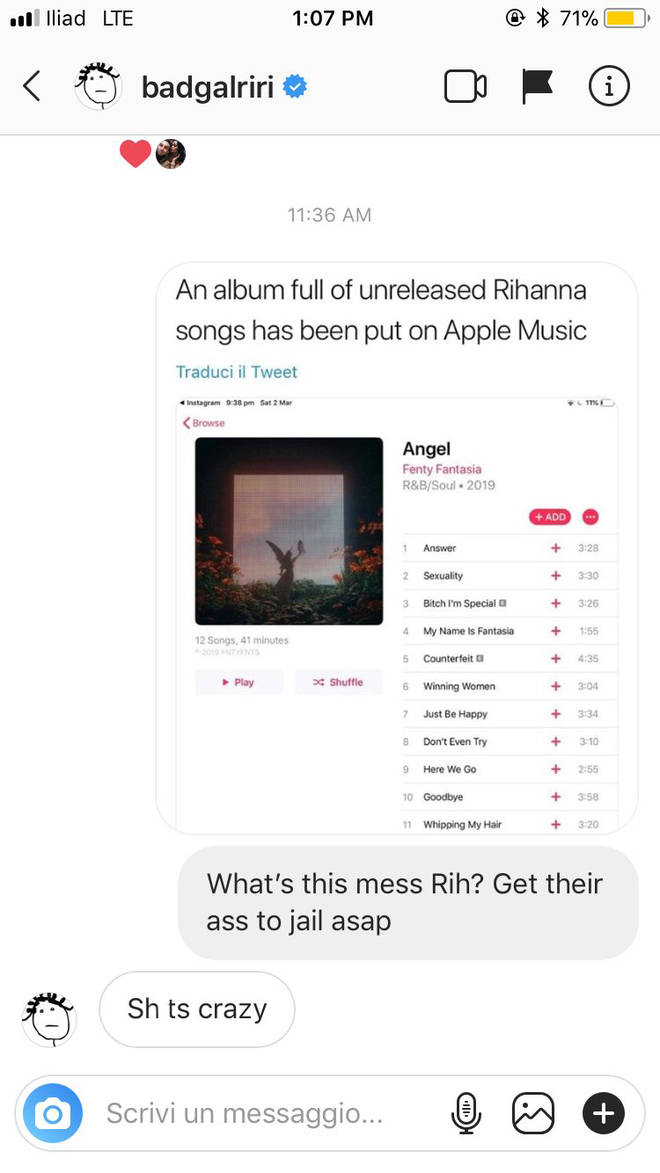 The album has since been removed from Apple Music.
Meanwhile, Rihanna's producer The Dream confirmed to US radio station Hot 97 that her new album is almost finished. "She's cooking, she's about done," he said. "She's about done. Super close."
In December 2018, Rihanna confirmed that the album will be releasing in 2019.